03/21/13
Behind the scenes with Jofffrey ballerinas and trainees. Photos to come this summer.
Joffrey Trainees - Mary Pellett, Nardia Boodoo and Jesse Chase-Lubitz
03/14/13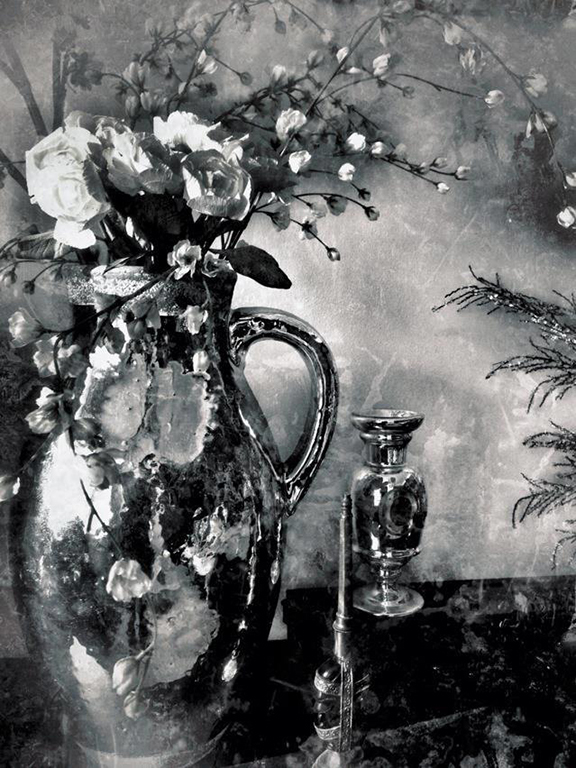 09/08/12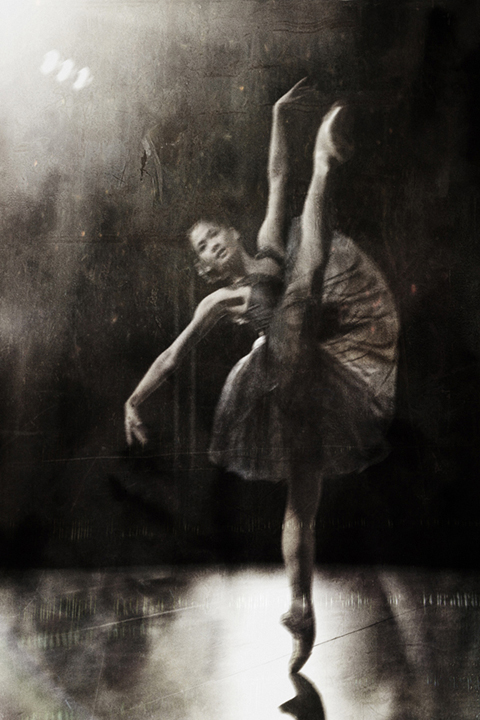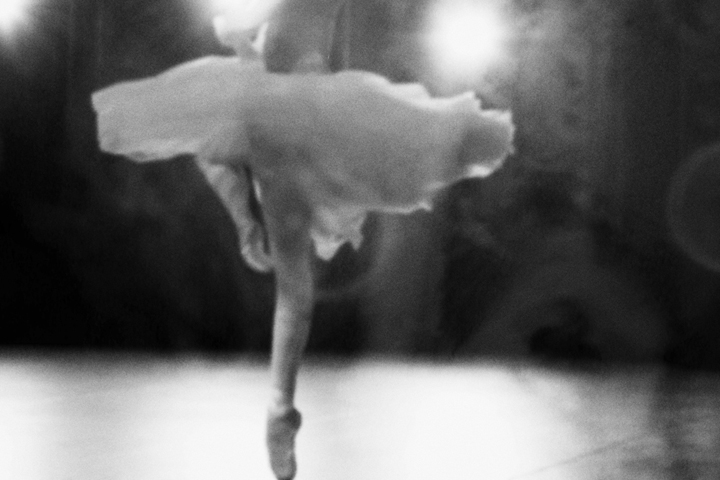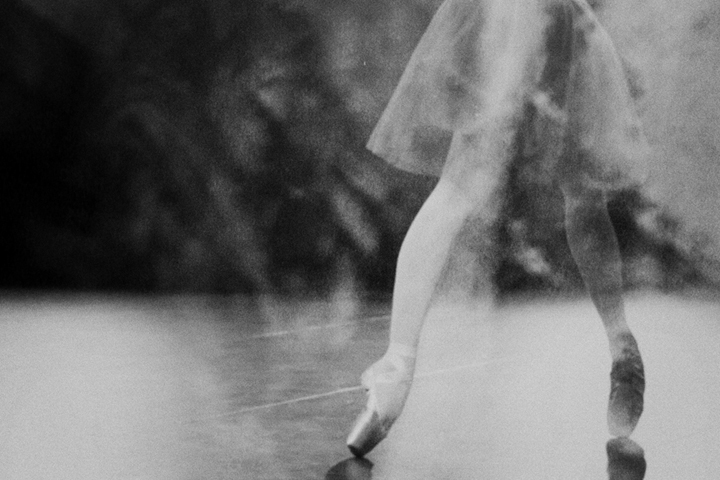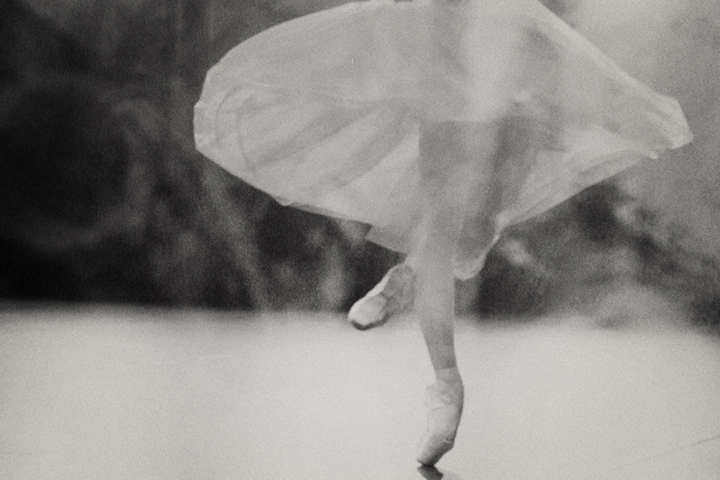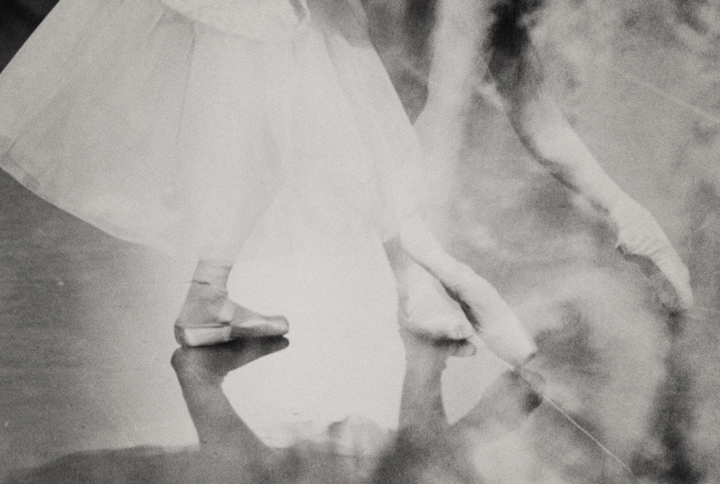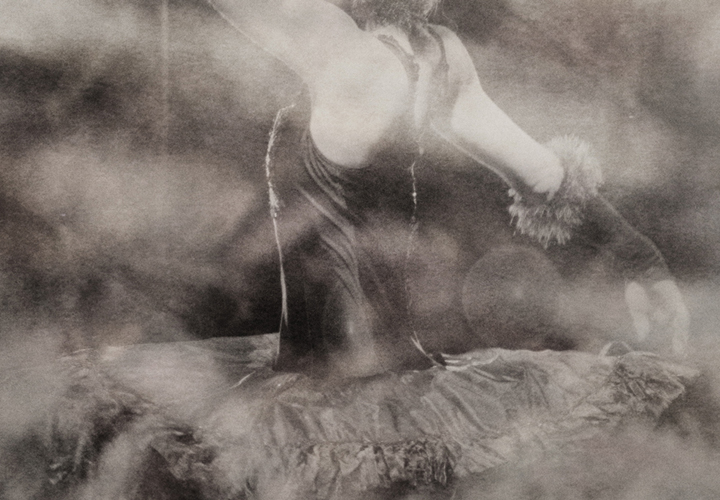 dancers - Christine Rocas, Abigail Simon & Alexis Polito

08/05/12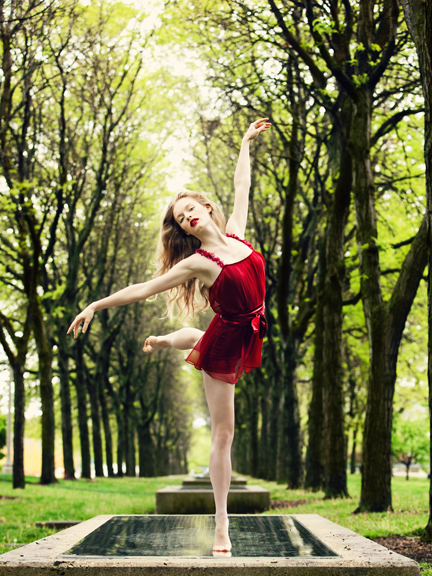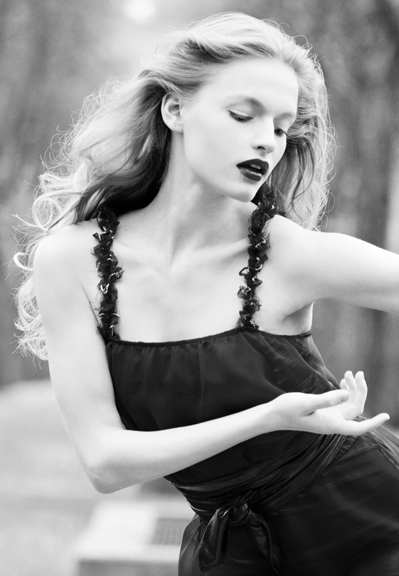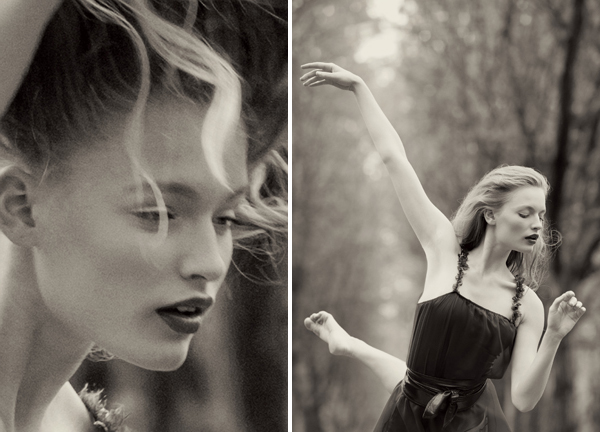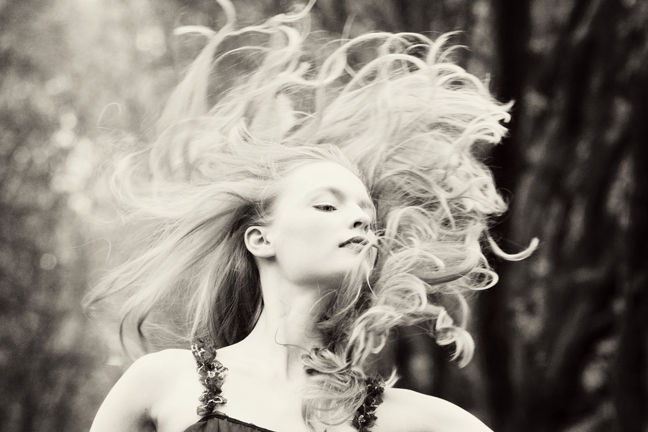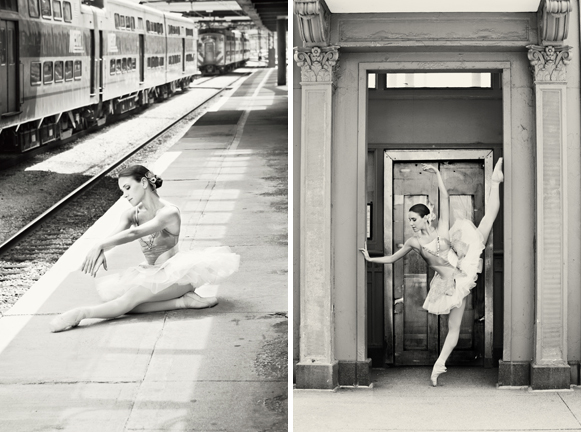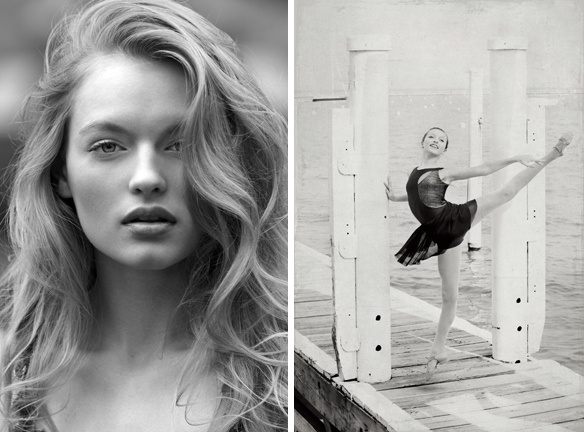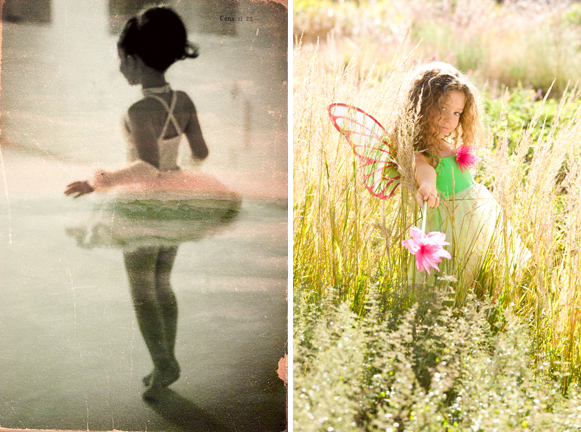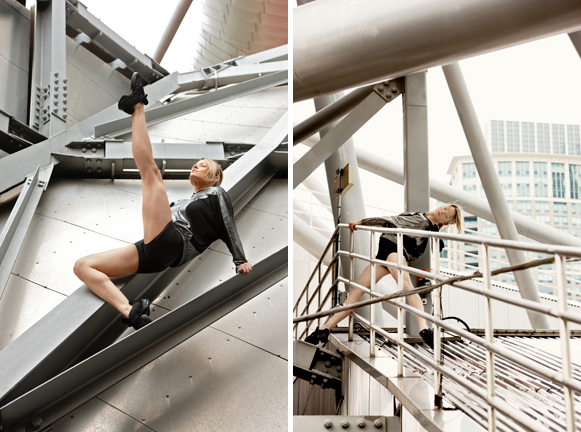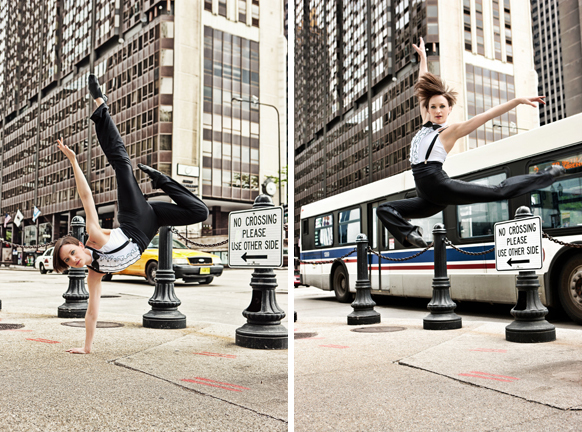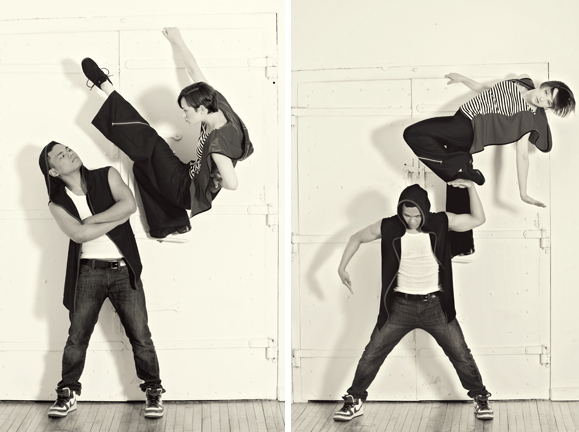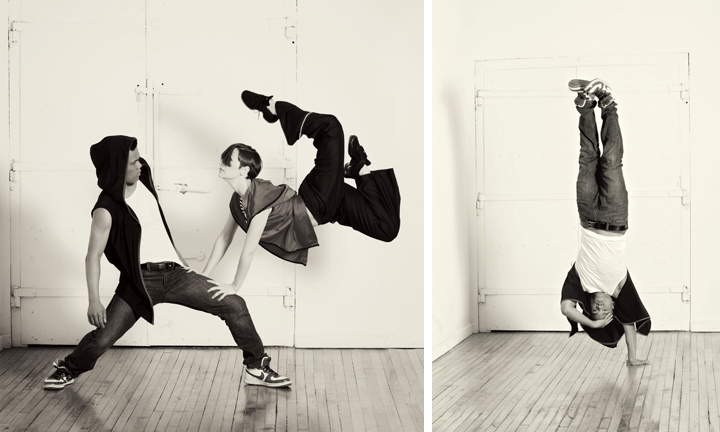 dancers - Isabella Farrell, Abigail Simon, Kennedy Brown,
Jessica Deahr & Mary Tarpley
06/17/12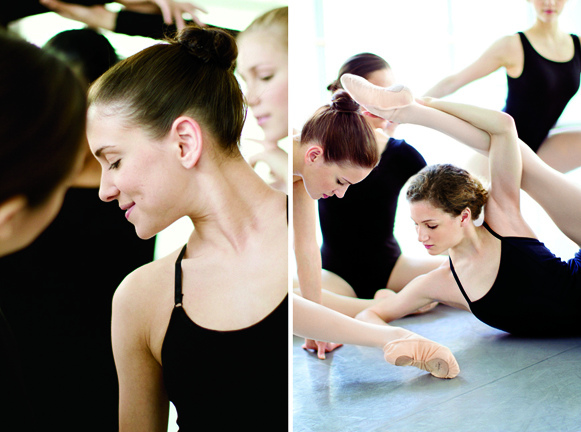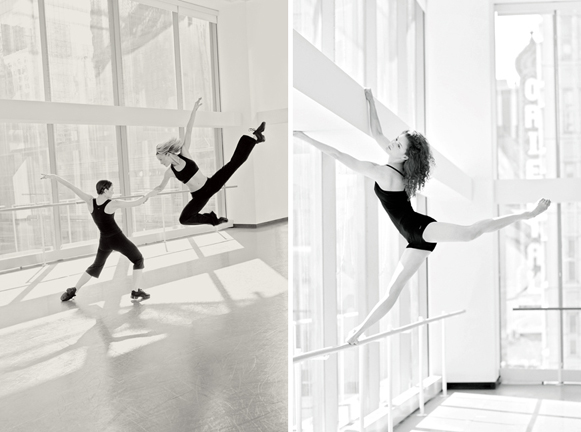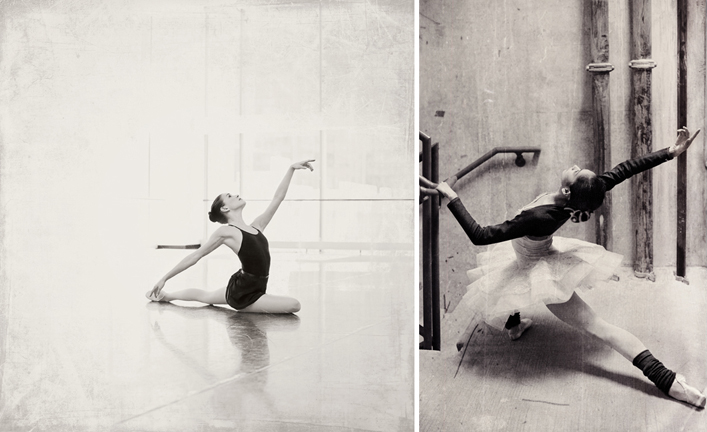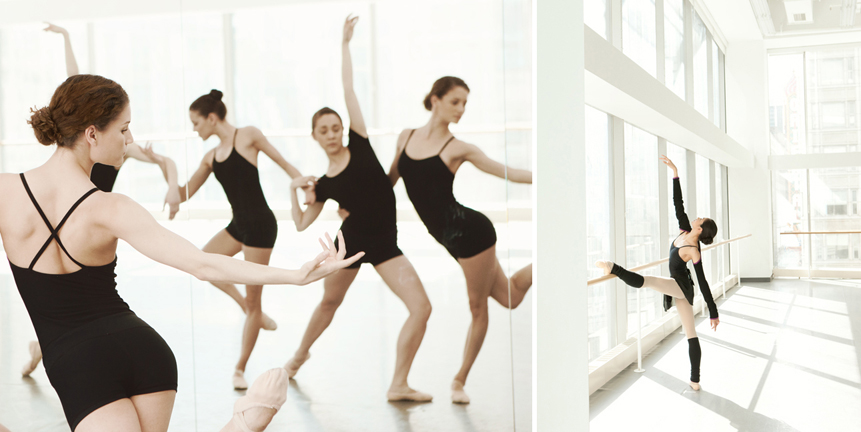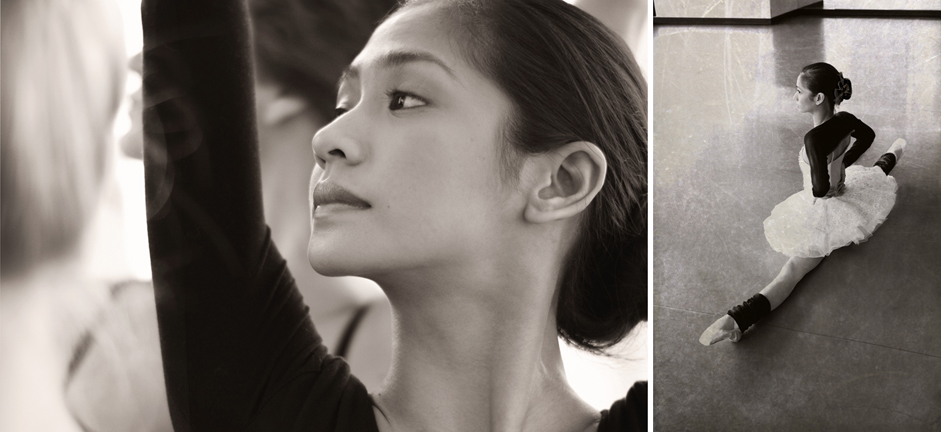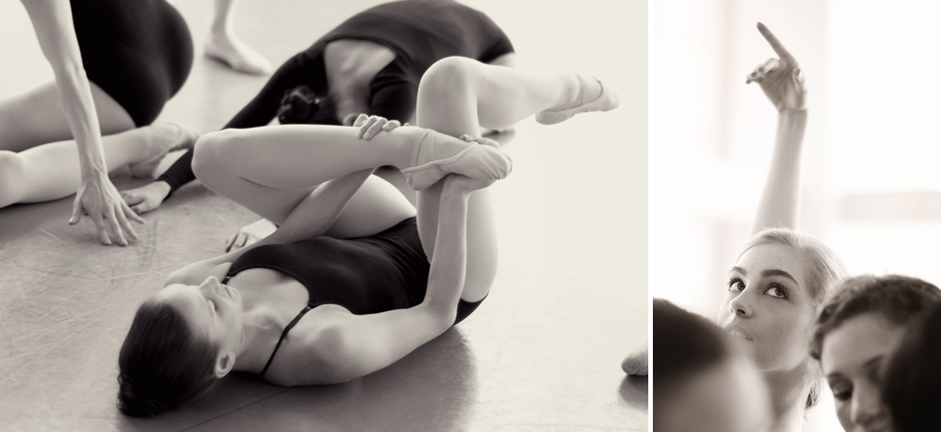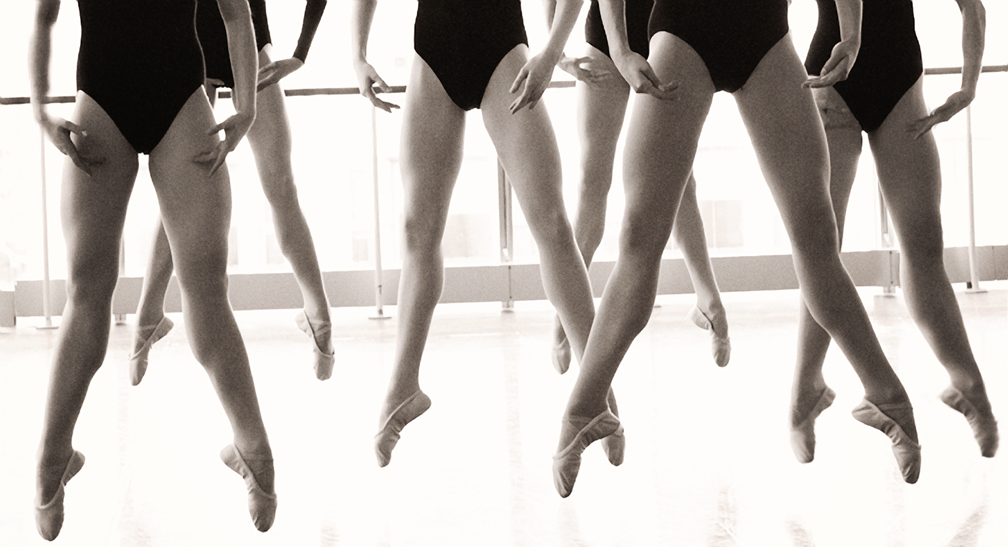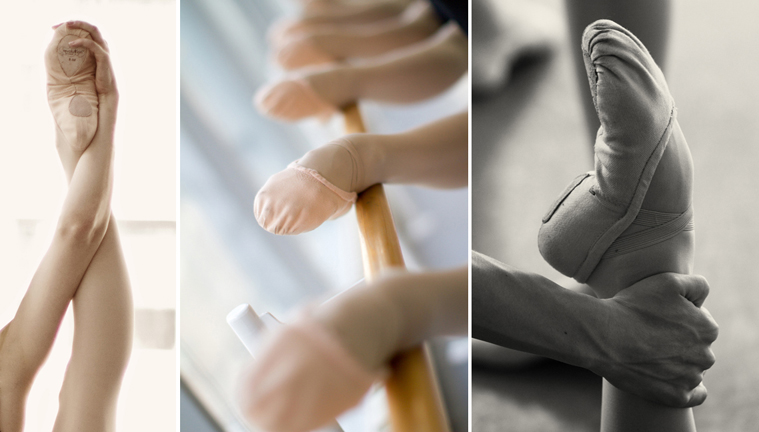 02/15/12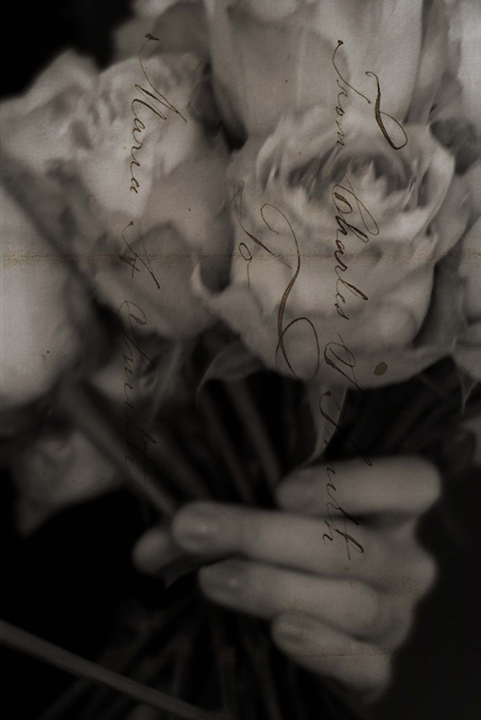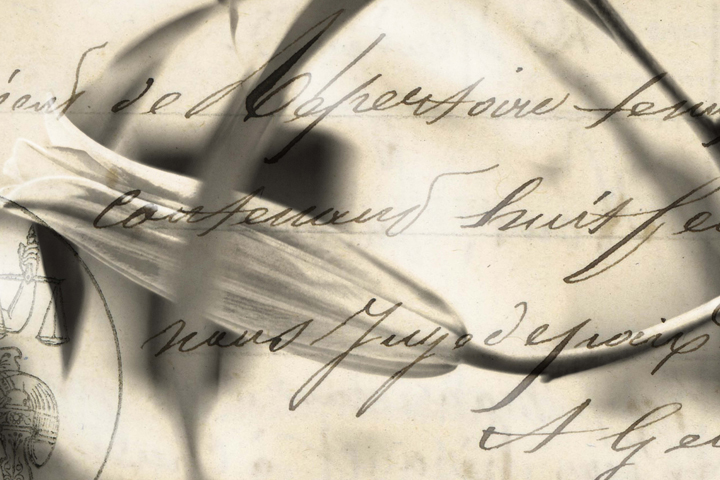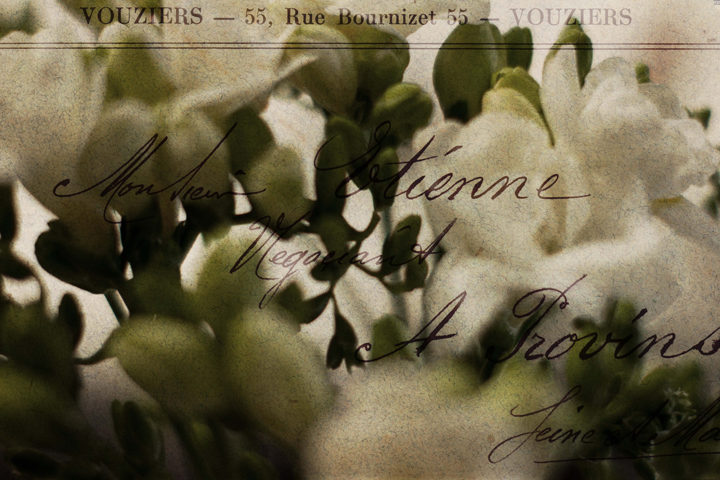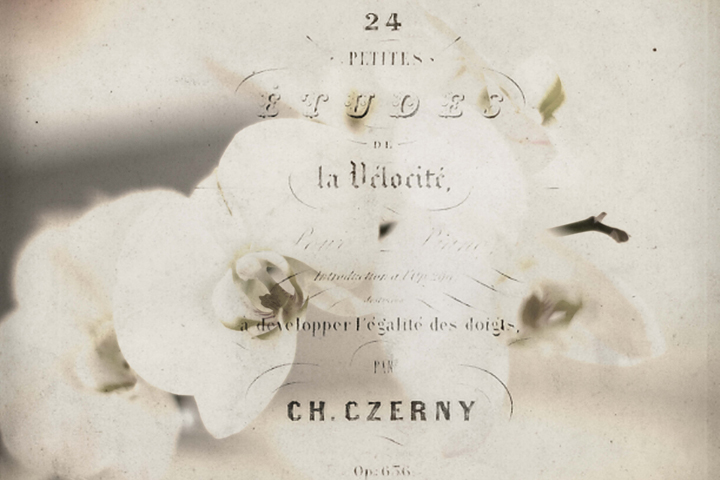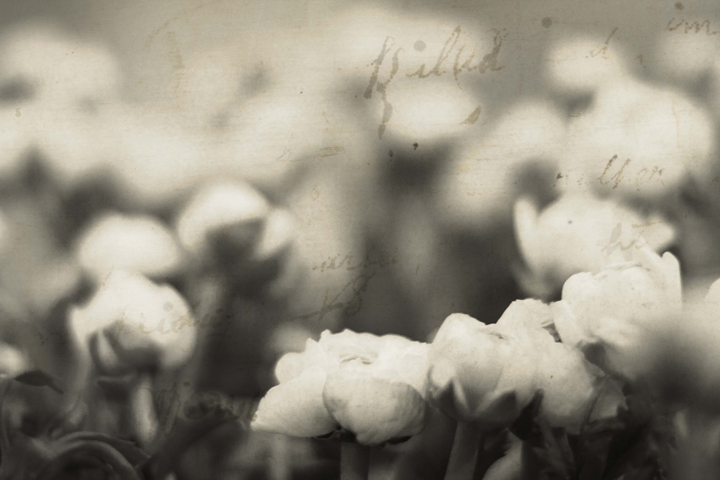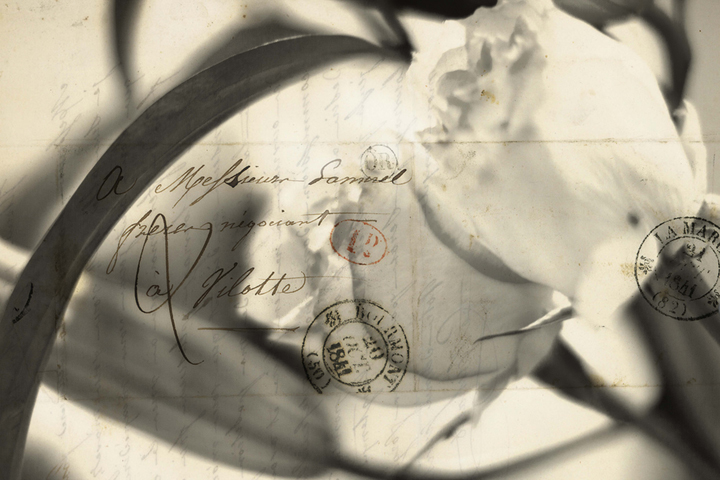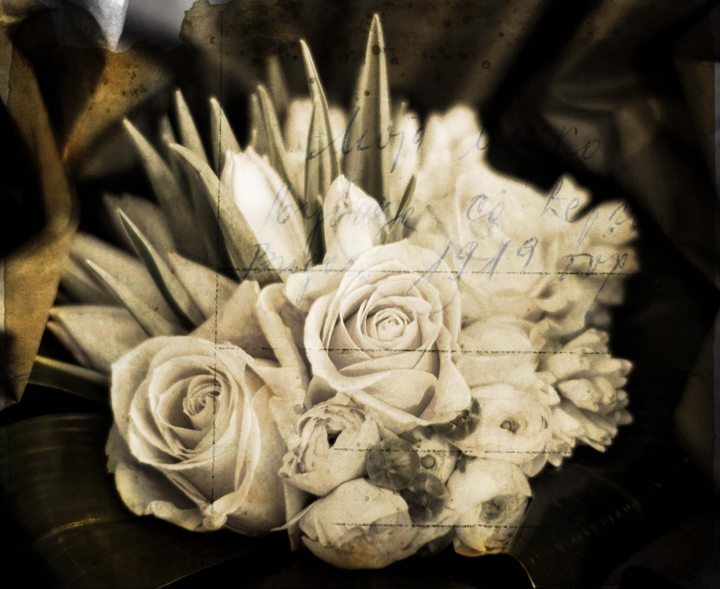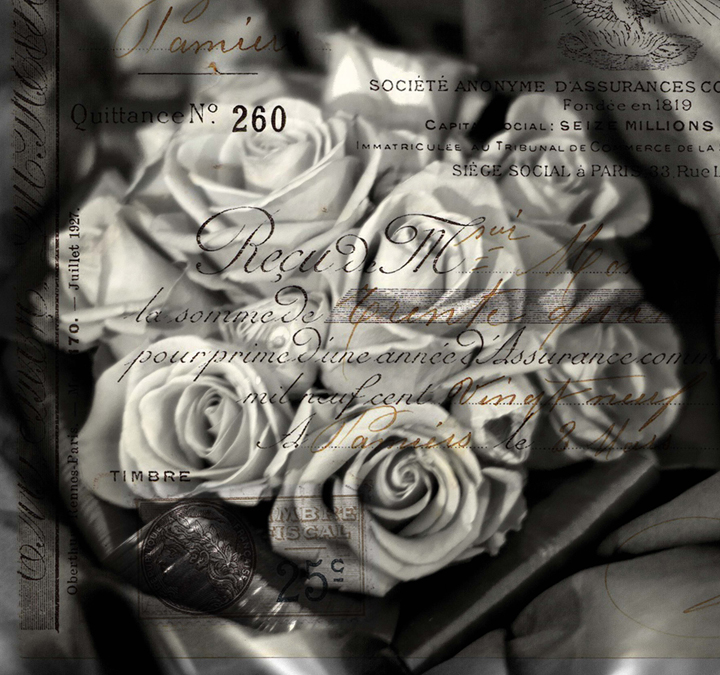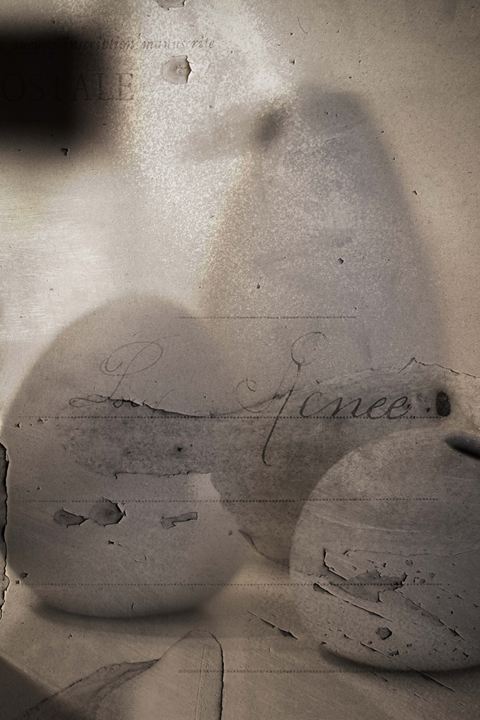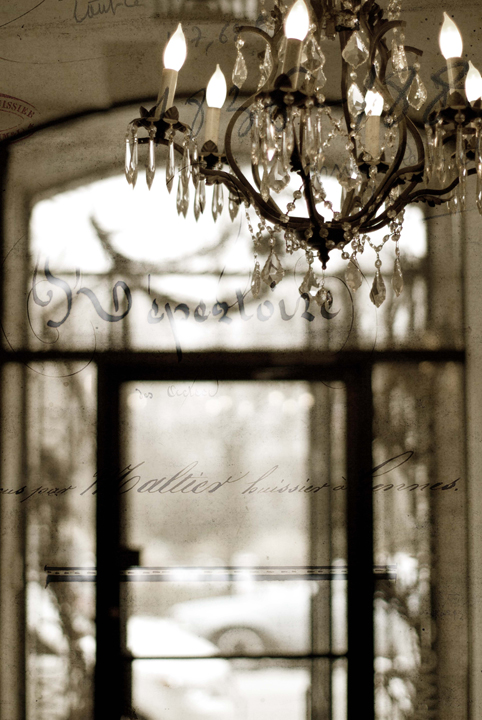 10/12/11
Behind the scenes with Michael & Michael for The Children's Service Board 56th Annual Gold Coast Fashion Award Show.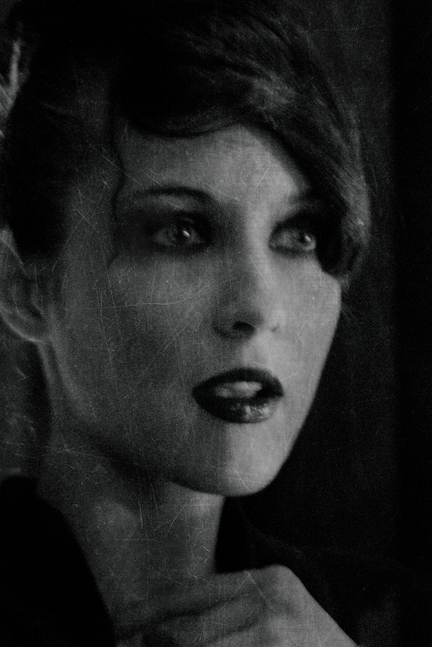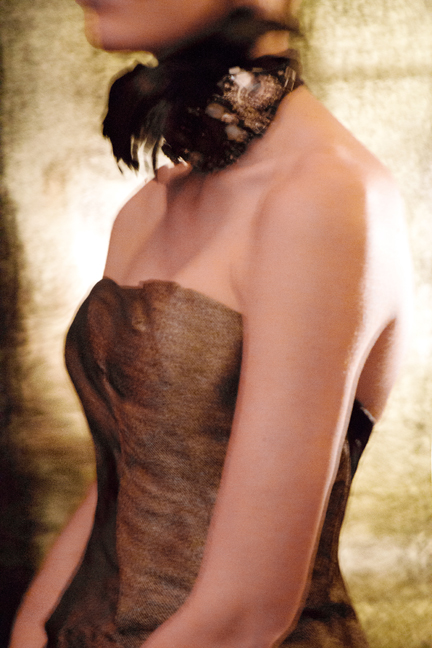 **COMMENTS ARE MODERATED**
06/30/11
From our photo shoot at the beautiful Genesee Theatre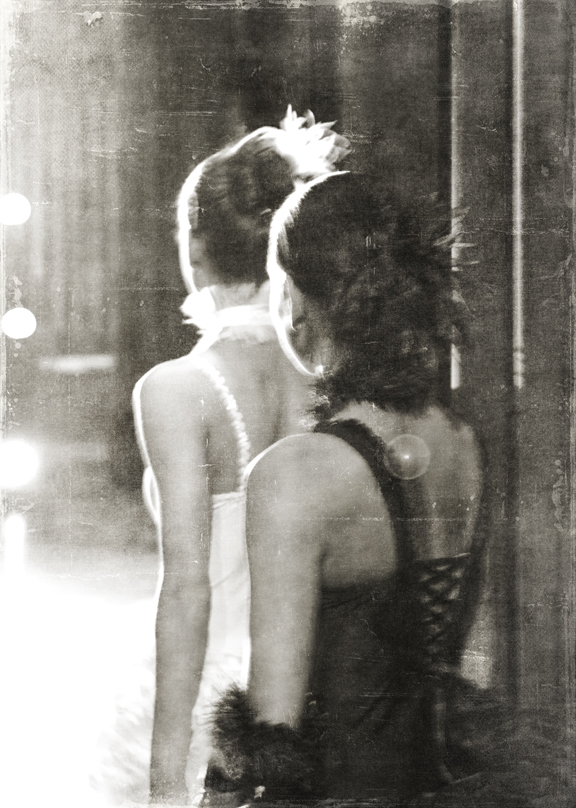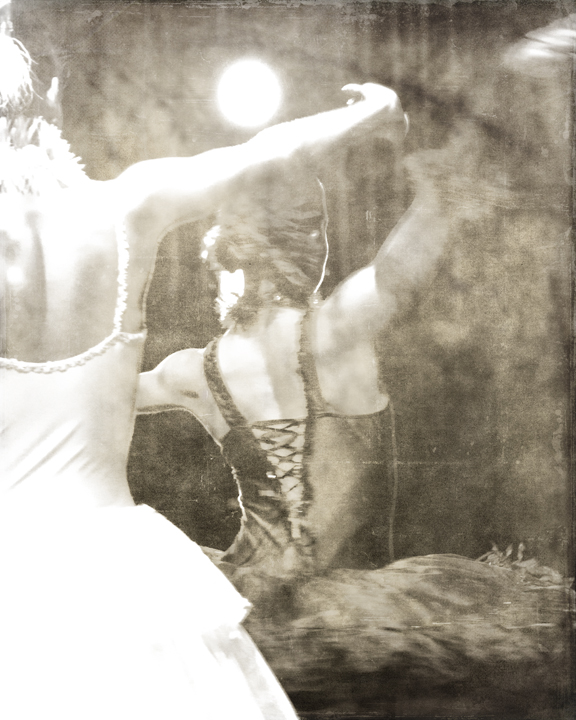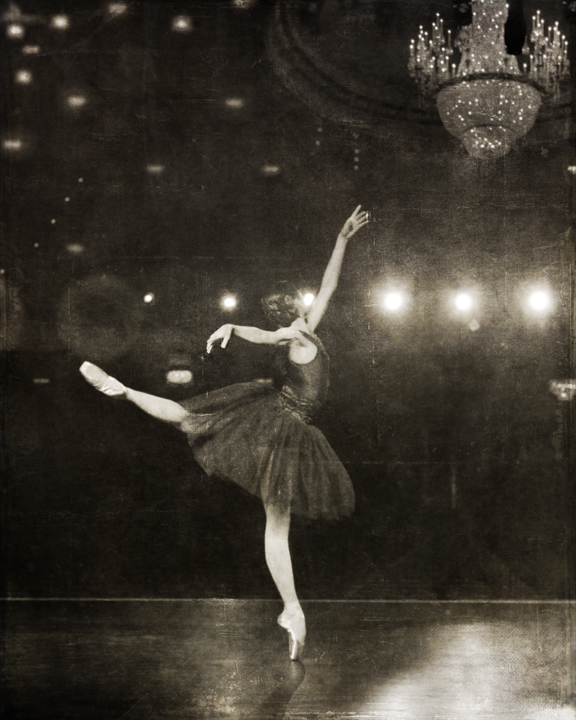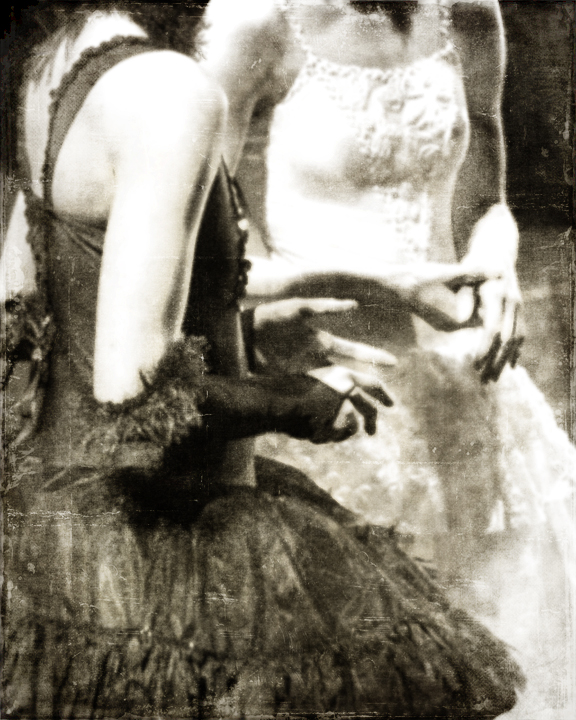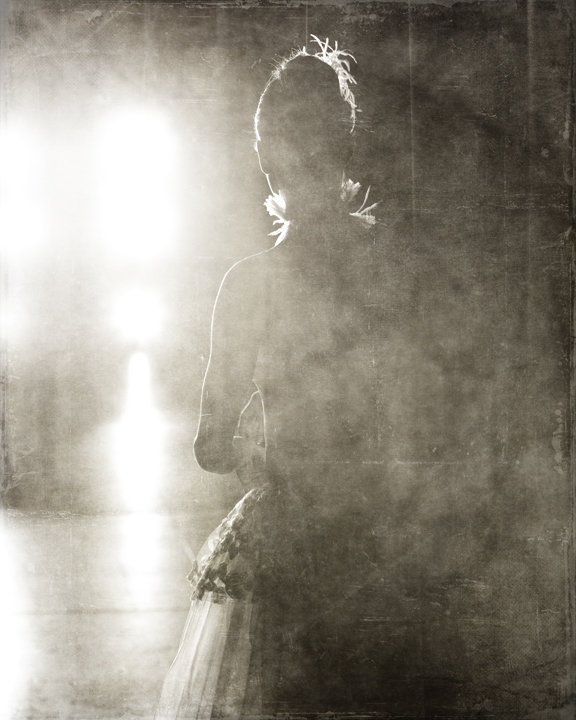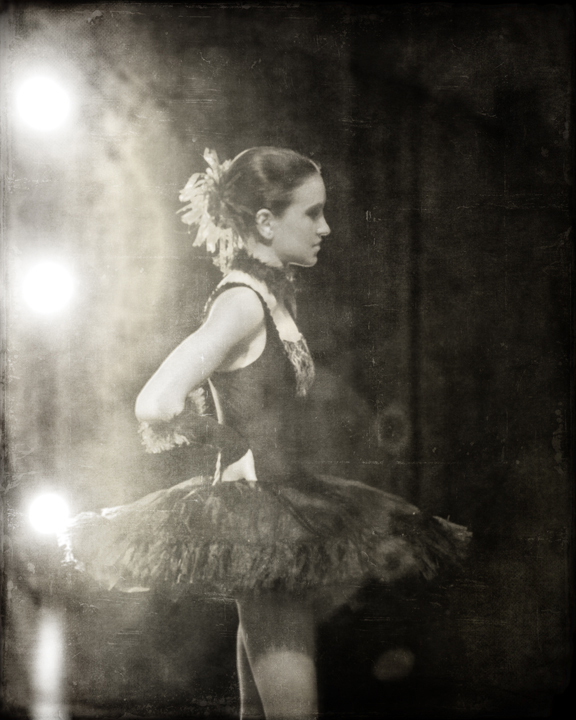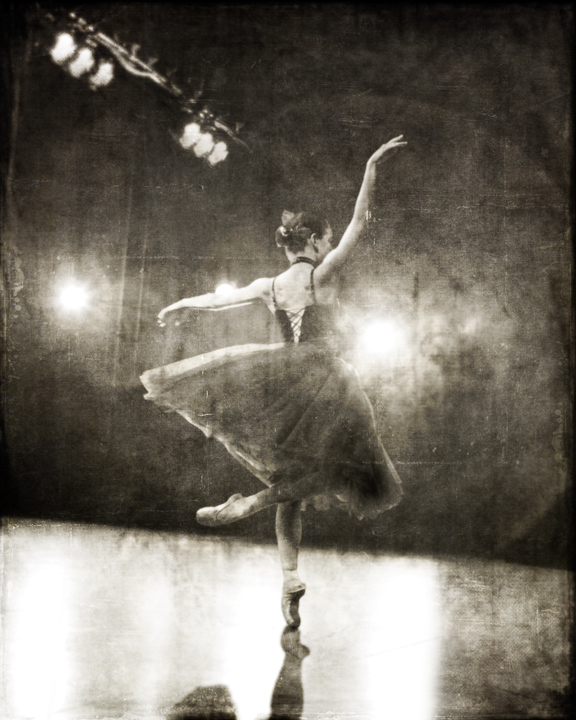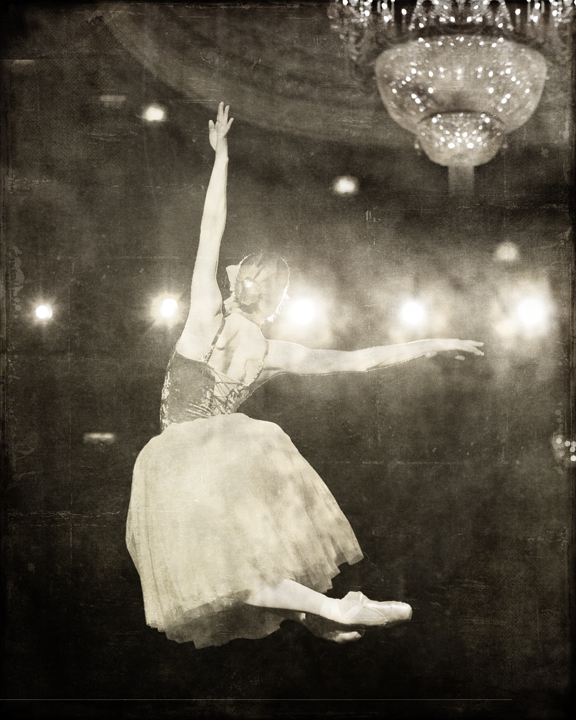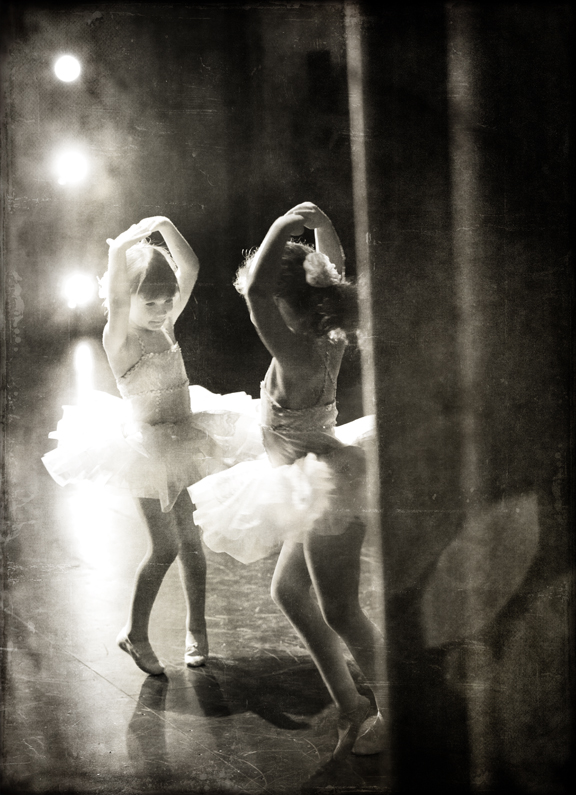 Joffrey Ballerinas - Abigail, Alexis, Christine
Make up - James Burns
Hair - Cathleen Healy
Costumes - Jen Houghton for Revolution Dancewear
Textures - Florabella
**COMMENTS ARE MODERATED**
05/24/11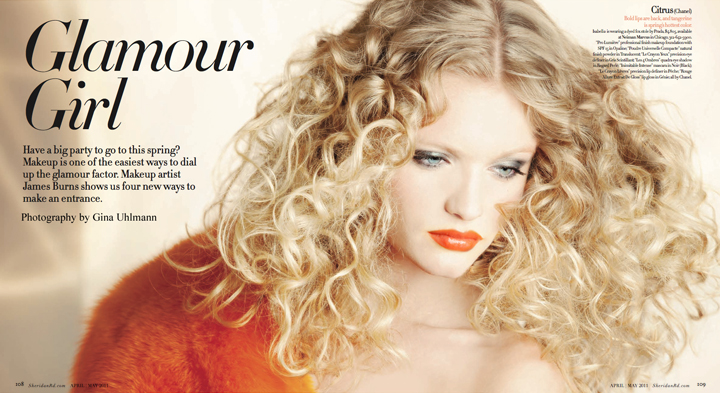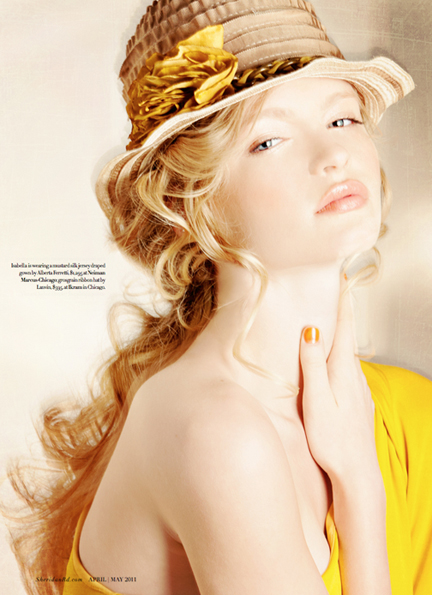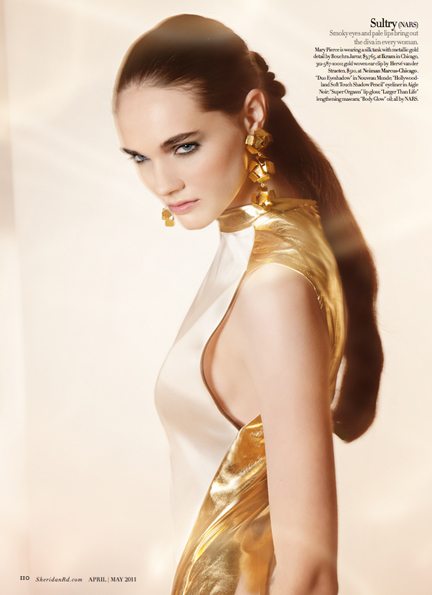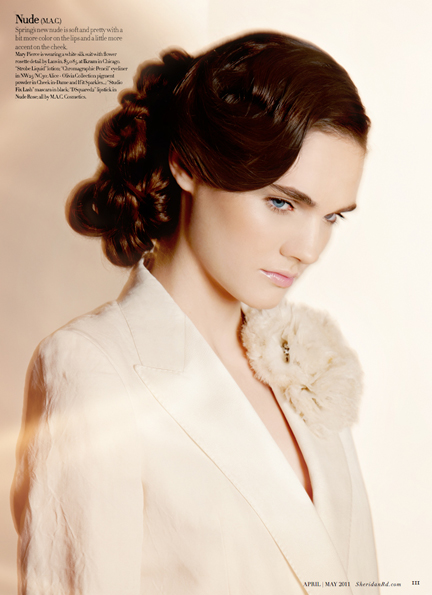 Photography - Gina Uhlmann, ginauhlmann.com
Make-Up - James Burns, jamesburnsmakeup.com
Hair - Jean Sweet, jeansweet.com
Styling - Patric Chauvez, Artists by Timothy Priano
Models -
Isabella Farrell & Mary Pierce - Factor Women
**COMMENTS ARE MODERATED**
04/24/11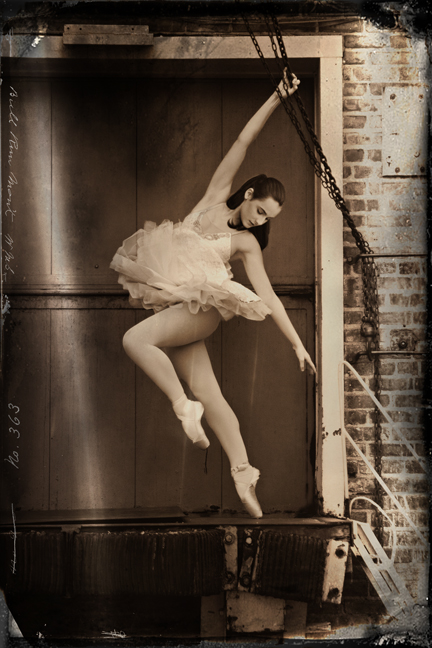 **COMMENTS ARE MODERATED**
02/20/11
I was so happy to be able to test the new Florabella Collection textures and actions before their release, and although the work that I usually show is fashion related, I do carry a camera with me everywhere and shoot whatever catches my eye. Most of the textures that I tested from the new Textures III release were from those catch as catch can photographs.
Shana Rae is the woman behind the Florabella Collections and in addition to her extraordinary talents for actions and textures, she is also a very gifted photographer. Be sure to stop by and look at her photographs.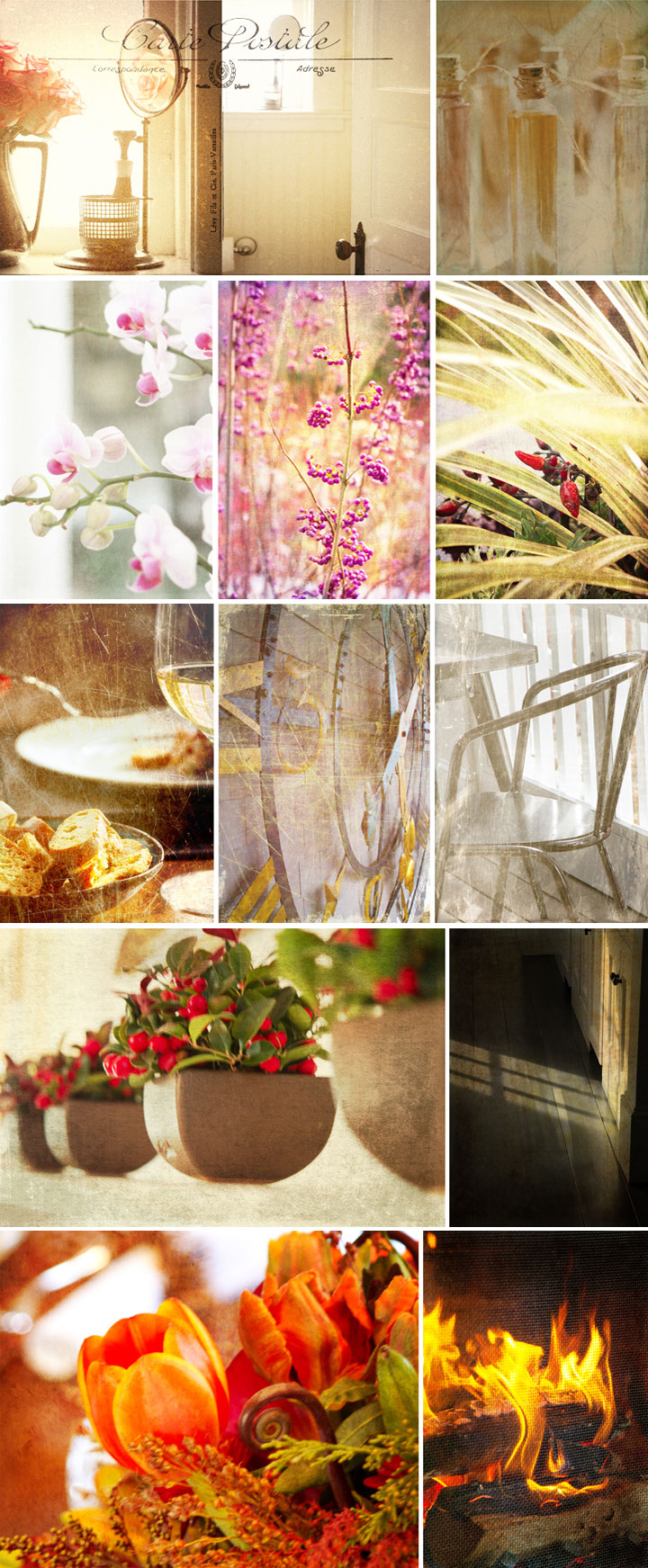 **COMMENTS ARE MODERATED**
12/24/10
Happy Holidays to all & thank you for a wonderful year!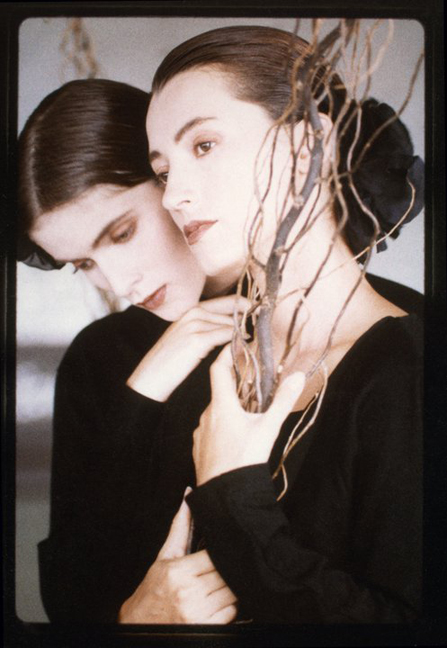 **COMMENTS ARE MODERATED**
12/09/10
Contest Has Ended.
Congratulations to Lisa Tatosian
Who chose Gazing!
**COMMENTS ARE MODERATED**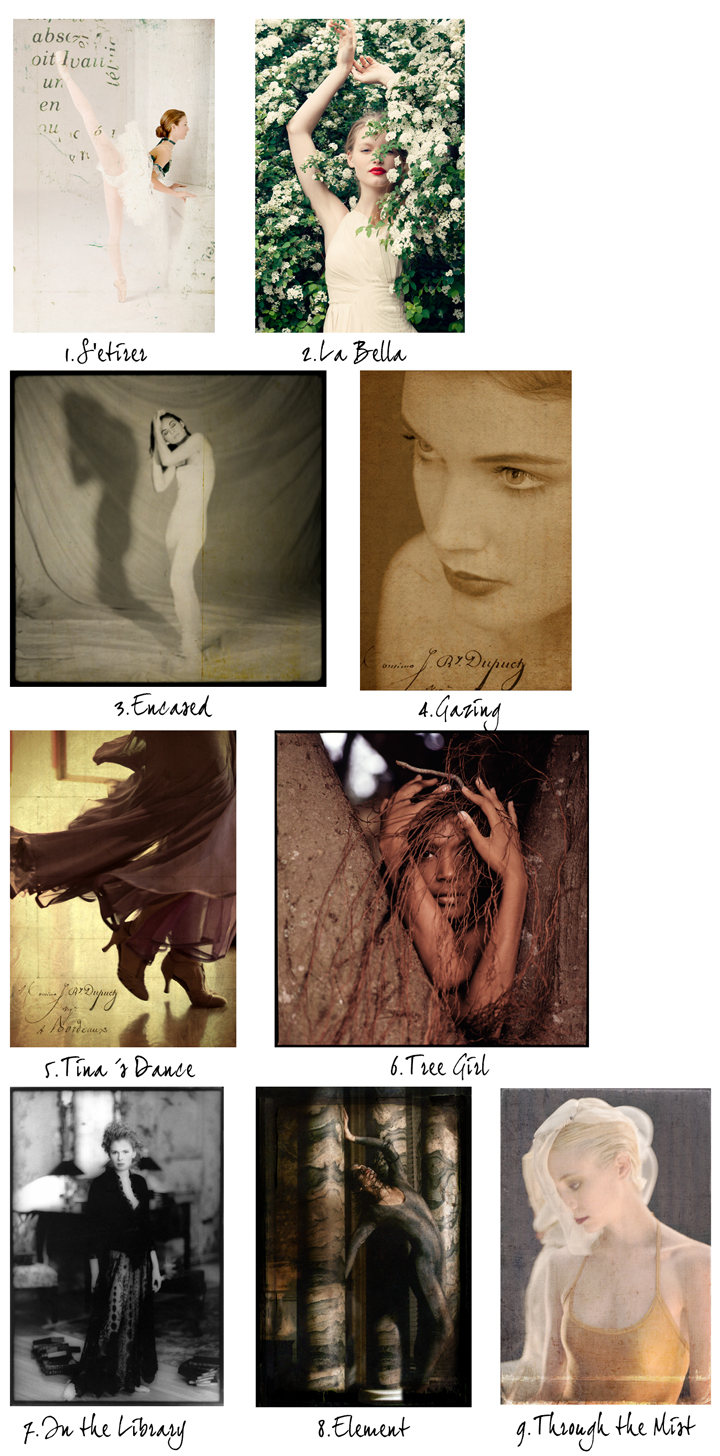 **COMMENTS ARE MODERATED**
11/09/10
Behind the scenes with Michael & Michael at Fashion Focus.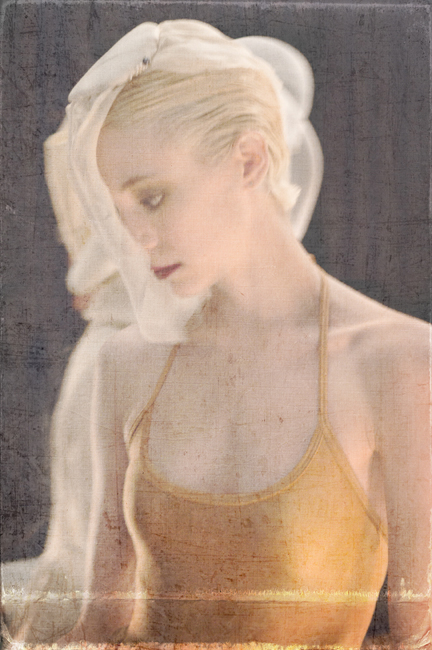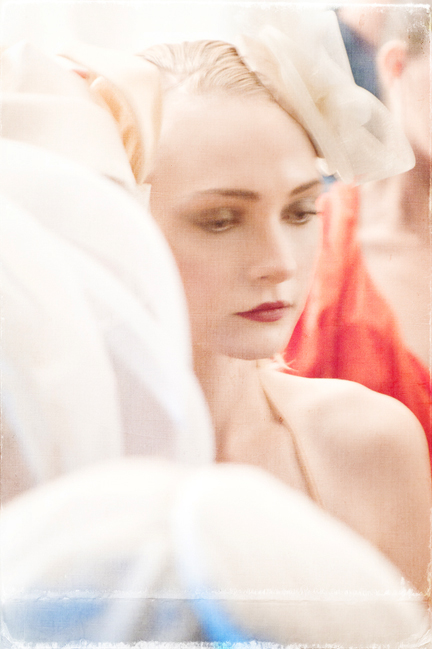 **COMMENTS ARE MODERATED**
10/04/10
Behind the scenes with Michael & Michael for The Children's Service Board 55th Annual Gold Coast Fashion Award Show.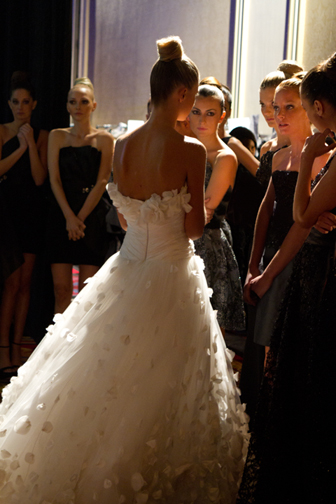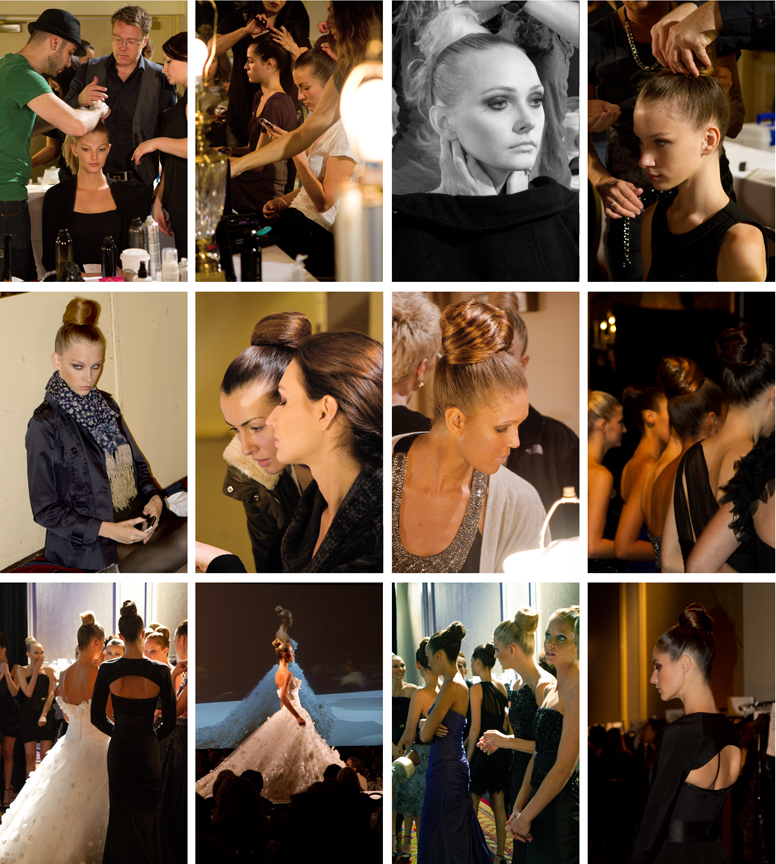 **COMMENTS ARE MODERATED**
09/30/10
My friend, wow, what a year she has had.
I mean the kind of year that would put most of us under the covers never to come out again, (well maybe I should just speak for myself here)!
But she has faced each challenging moment with grace and growth.
I wanted to do something special for her for her birthday, and
it was wonderful to be able to photograph her while she danced.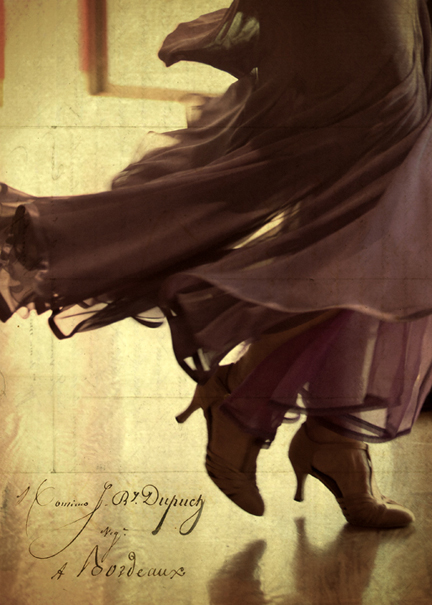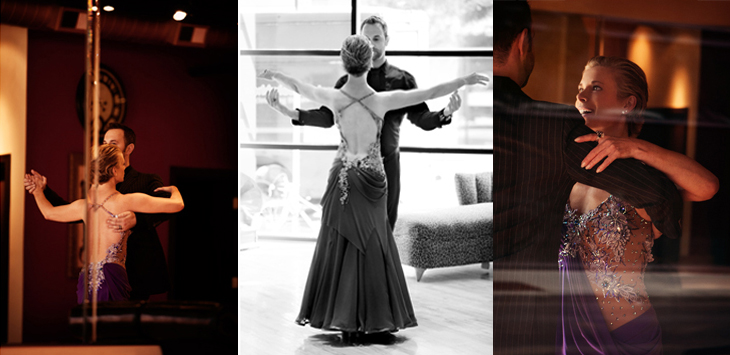 **COMMENTS ARE MODERATED**
09/19/10
I am such a romantic at heart. Combine that with 15 years of dance, and I feel as though it all leads me to find the grace in a movement. A beautiful song or a sunny day can send a pas de deux to my toes. It just naturally follows that I absolutely love shooting fashion; beautiful people, doing beautiful things, wearing beautiful clothes, in beautiful locations, I get lost in it all.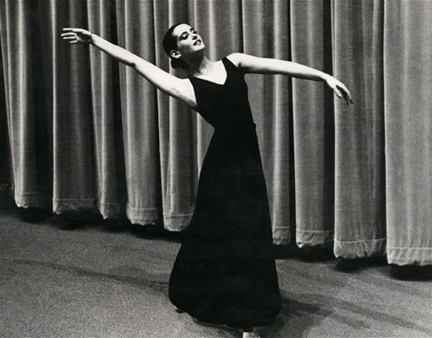 There is however another side, a side that can lift me up off of my seat, cheering, hugging strangers, high fiving, and oh yes, I will shout at the officials and the coaches if need be! I am obsessed with sports.
There, I said it!
I am one of five children, and was the first girl after two boys.
My dad didn't see any reason to treat me differently than my brothers,
and I was just happy to hang out with him,
so off to the baseball/hockey/football games we went!
I do manage to keep myself together on set when I shoot sports stars,
but there are moments before and after the shoot,
where privately, I fall to my knees and squeal!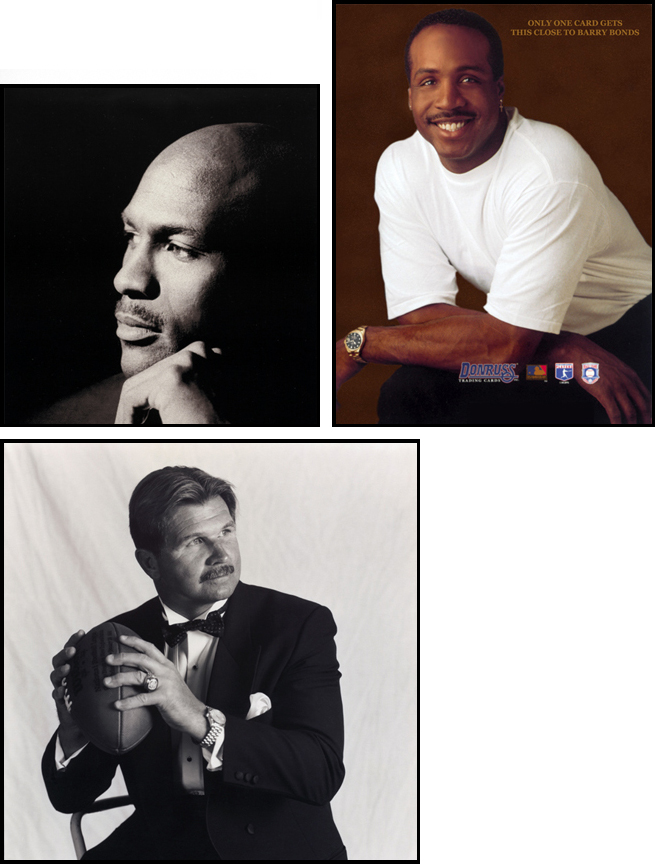 Gotta go, the game's on!!
**COMMENTS ARE MODERATED**
08/29/10
A lovely day with the lovely Alana.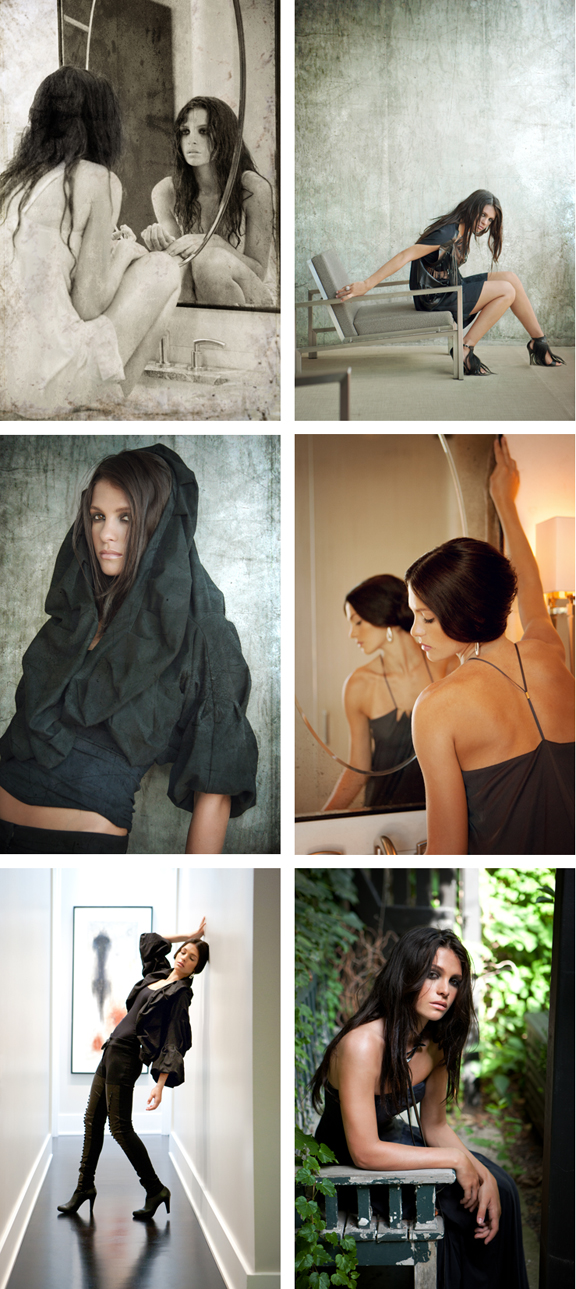 Alana
Makeup - James Burns
Hair - Carley Martin - Artists By Timothy Priano
Wardrobe - Koros
**COMMENTS ARE MODERATED**
08/06/10
Behind the scenes for the Michael & Michael, Carolina Herrera / Saks Fifth Avenue Show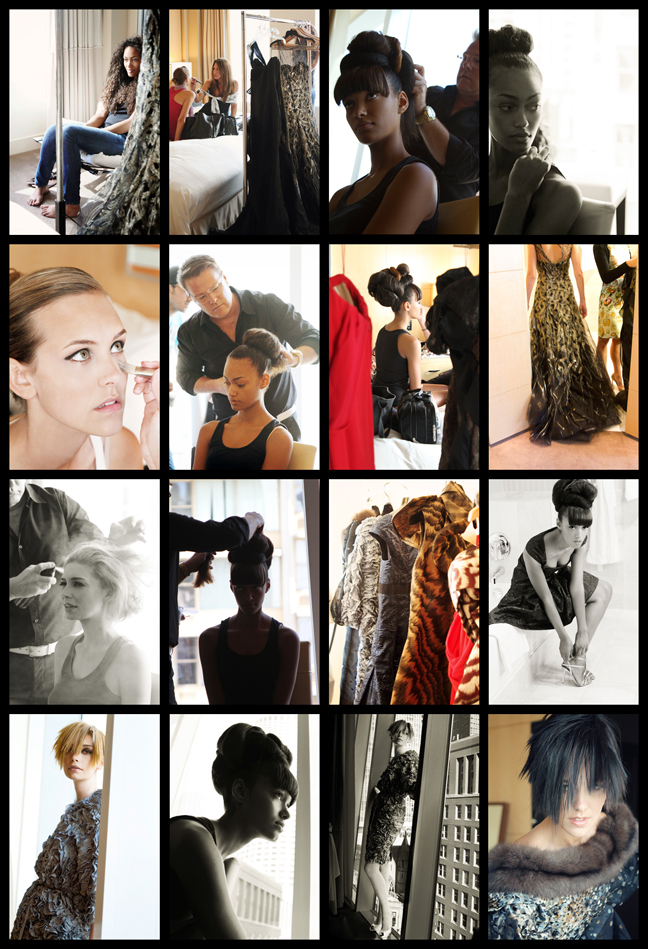 **COMMENTS ARE MODERATED**
07/17/10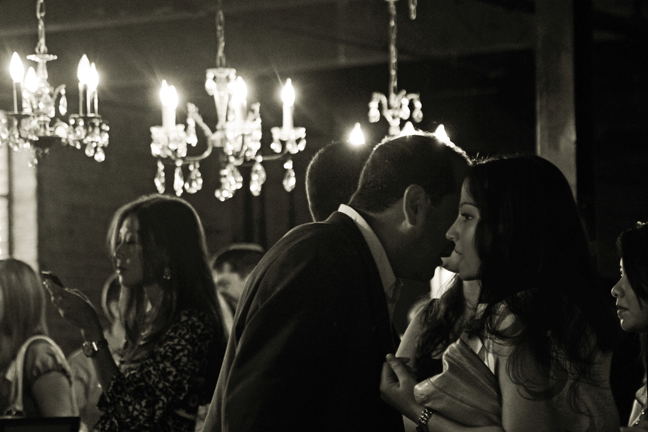 **COMMENTS ARE MODERATED**
07/16/10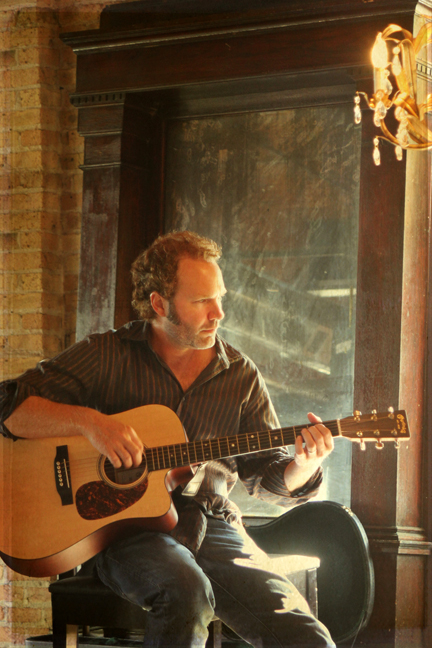 Five For Fighting, John Ondrasik
**COMMENTS ARE MODERATED**
05/25/10
*Another Update!
Bella was just booked to model for Abercrombie & Fitch!
*UPDATE
Bella just returned from a Seventeen Magazine shoot in NYC.
She also recorded a song that you can listen to here
She sings, she dances, she acts, she models.
I am so excited to see what the future holds for her!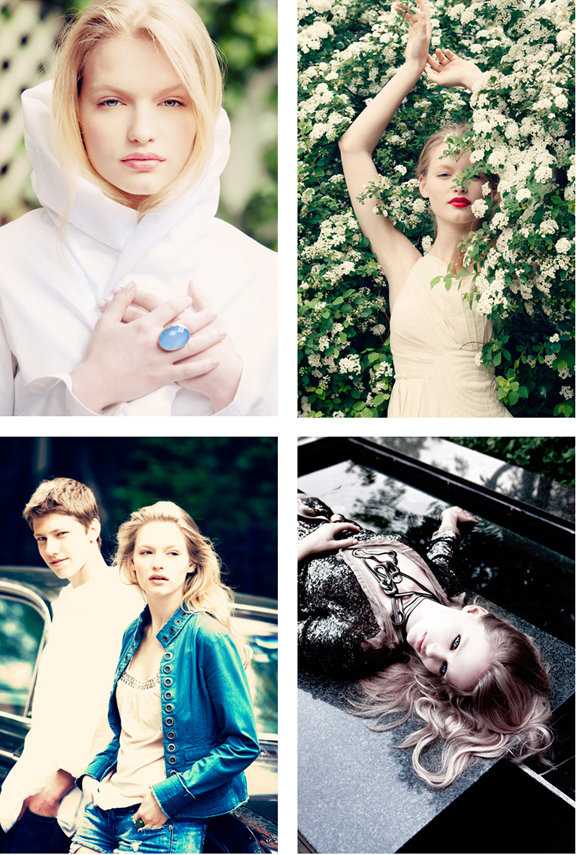 Isabella Farell - Factor Women
Ian Forrest
Makeup - James Burns
Hair - Cathleen Healy - Artists By Timothy Priano
Stylist - Patric Chauvez - Artists By Timothy Priano
Wardrobe - Koros
**COMMENTS ARE MODERATED**
05/15/10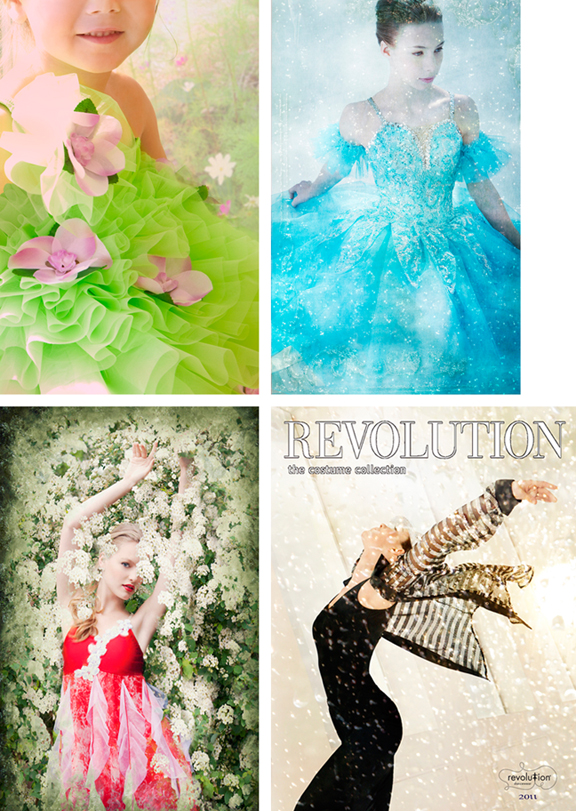 **COMMENTS ARE MODERATED**
05/12/10
I'm not kidding when I say that I feel as if I'm holding my breath while I wait for spring.
When those first tiny buds appear on the trees and bushes,
I can finally exhale and start to breathe again.
When the flowers begin to bloom, I start uncontrollably throwing around words like miraculous, ravishing, gorgeous, stunning & dreamy!
On May Day, I play "The Lusty Month of May" from Camelot, over and over at top volume until all of the dogs in the neighborhood are howling.
Just like nature, every single year, I am brought back to life.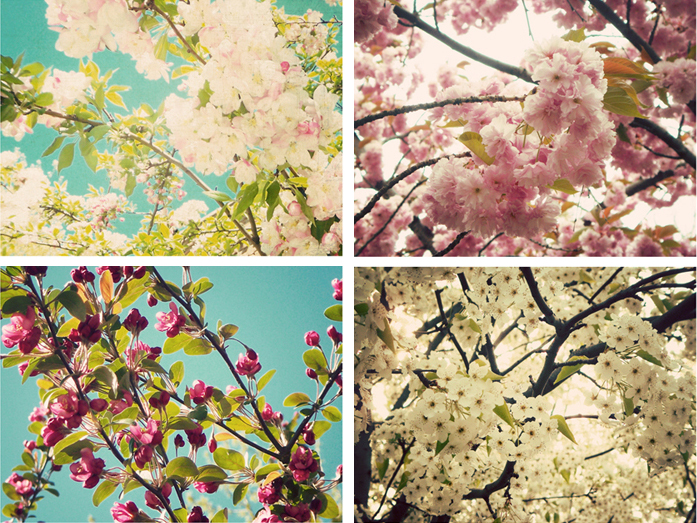 Most of the images above were post-processed with the amazing Flora Bella Collection actions.
**COMMENTS ARE MODERATED**
05/10/10
Perfect light in a perfect place,
grab my nieces,
change their clothes,
and let it fly!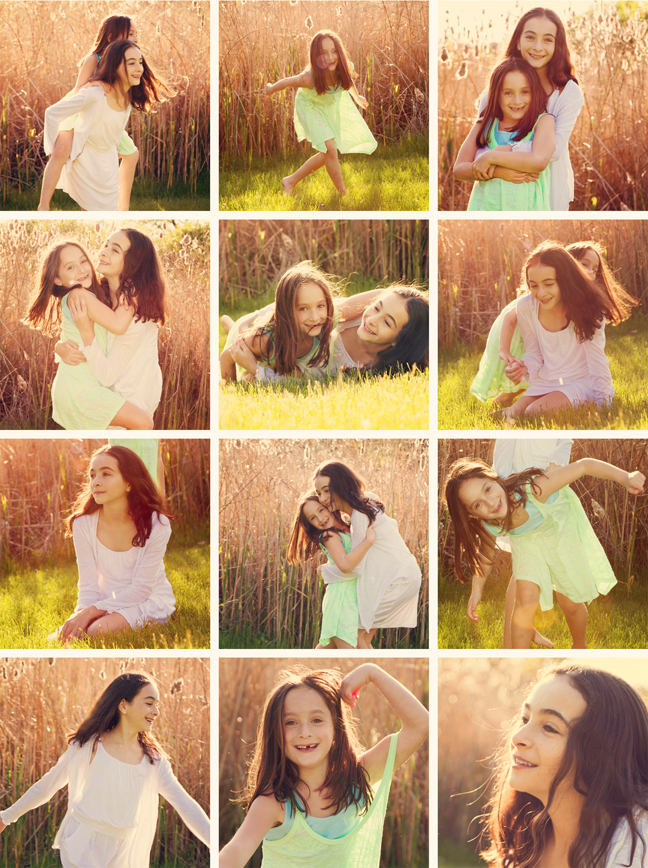 **COMMENTS ARE MODERATED**
02/24/10
I was fortunate to be taking my mom sabbatical
from commercial photography when shooting models
as if they were mannequins, was literally and figuratively in vogue.
Blank faces and empty eyes have never held any appeal to me.
When you take a picture of someone,
you are asking them to give you a piece of their soul.
I want to see what they are feeling behind their eyes.
When they are willing to share that with you,
you just can't help but care about them.
Every once in awhile, someone comes along who has something more.
You sense them before you see them,
they change the energy in the room.
It is something that you can't describe, and "it" is the "IT" factor.
Having someone with "IT", in front of my camera
is one of my greatest joys,
I am completely 100% in the moment,
and the rest of the world disappears.
I used to have to have an assistant stand behind me "just in case",
when I was shooting with one particular male model.
When I would ask him to look into the camera and stare me down,
my legs would buckle beneath me!
Recently I have been lucky enough to shoot
with an incredibly special "IT" girl.
She is a sixteen-year-old student at a high school of performing arts,
is a talented ballerina and actress, and just plain has it.
I have shot with her for a client a few times,
and plan to do a test shoot with all of the bells and whistles soon.
Even at 5'7", she could still be a successful model,
and if she really goes for it and works for it,
she will be a tremendously successful actress.
This is Isabella. Watch for her!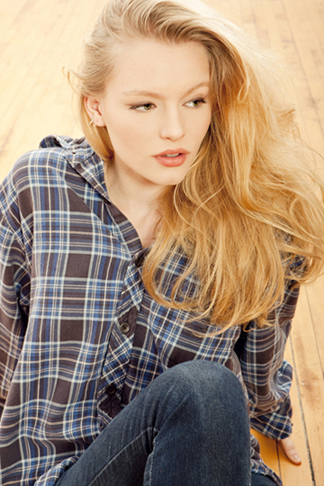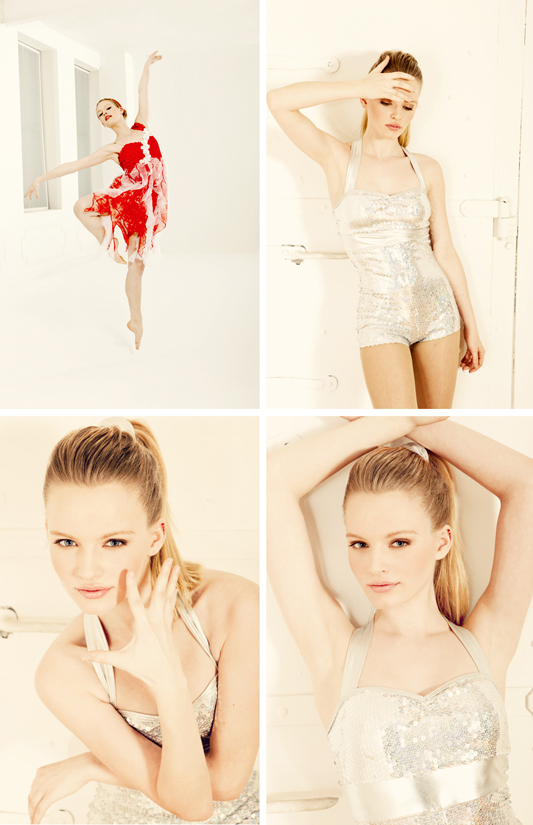 *UPDATE
Bella just returned from a Seventeen Magazine shoot in NYC.
She also recorded a song that you can listen to here
She sings, she dances, she acts, she models.
I am so excited to see what the future holds for her!
**COMMENTS ARE MODERATED**
02/03/10
It really is extraordinary how social media has changed most of our lives.
Through Facebook, Twitter, Linkedin, blogs and more,
we are connecting and sharing in a way that we could have never imagined.
I sometimes think of it as a springboard that has come from those musings that we have while we're in the shower, the thoughts that have never before been given a voice!
In one day, I can connect with an old friend,
make a business connection, read a beautiful quote,
look at a painting from a master artist, and in the next click
see a picture of what an acquaintance had for lunch,
The list is endless, and certainly runs from the banal to the sublime.
At it's very best, it does some good in the world.
After the devastating earthquake in Haiti,
I wondered what I could do from here, and while browsing
through Flickr, I saw that Andrew Newson had a group called
Charity Print Auctions, "A group dedicated to raising money for charities, and in particular, natural disasters like the recent earthquake in Haiti."
I thought, I can do that! I can do that without a budget, or committees,
or without planning. I can just sit down at my computer,
and start a page on Facebook to raise money for Haiti relief.
Art Auction For Haiti, is now in it's third week,
and has raised over $12,000 in that short time!
Although I may have started the page,
I couldn't have done it without the generous donations from artists,
bidders, and champions of the cause.
I thank all who have participated in one way or another,
and I thank social media for making it possible!
These are a handful of the donated images.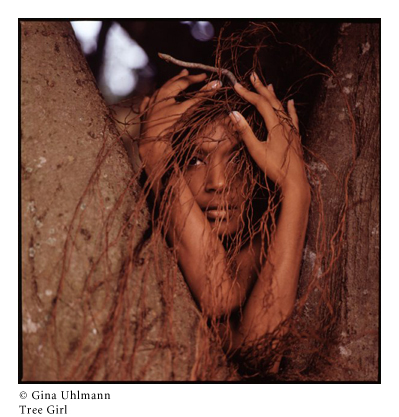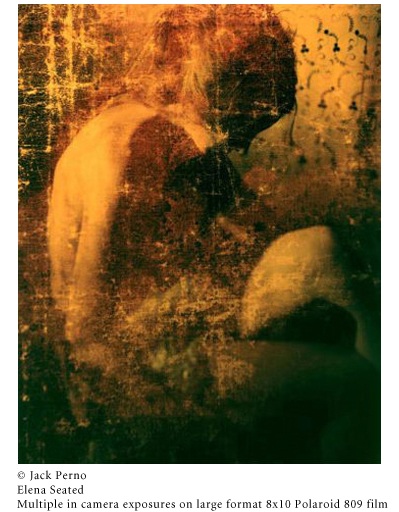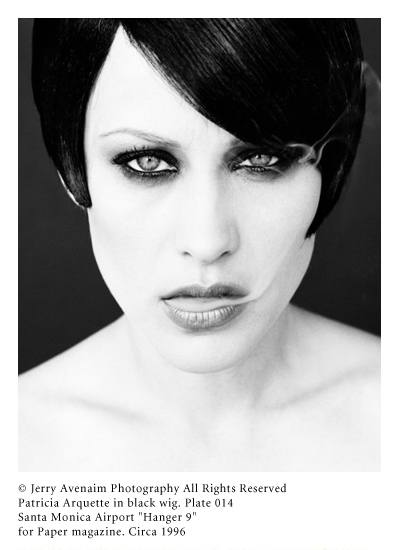 **COMMENTS ARE MODERATED**
12/22/09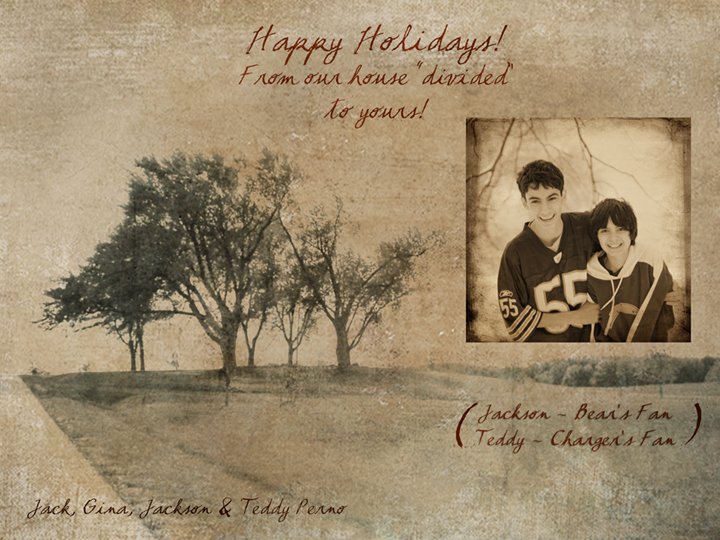 **COMMENTS ARE MODERATED**
11/28/09
I have two recent obsessions.
Could it be a case of OCD?
Perhaps it's hyperfocus due to a virulent form of ADD?
I just don't know.
What I do know is that one obsession is feeding the other!
It started with Flicker, an online site consisting mostly of photographers,
the majority of whom openly share their work with the community.
My next post will be more about this amazing group.
This post is about the wonderful things that have I seen on Flicker that
have inspired me to dig much deeper into the endless well of Photoshop.
Hundreds of tutorials, all in a quest to figure out,
"How did they do that?"
There are many different ways to create identical effects in Photoshop,
All that is EXCEPT for beautiful magazine skin.
In the spirit of sharing, which I will also talk more about in my next blog,
here is a link to the absolute best tutorial that I have found on beauty retouching.
(P.S., and by the way, I skip the paint smoothing and dodging layers,
I find that they they are unnecessary in my photos.)
I have been playing with textures and overlays &
below are some of the fruits of my happy labors!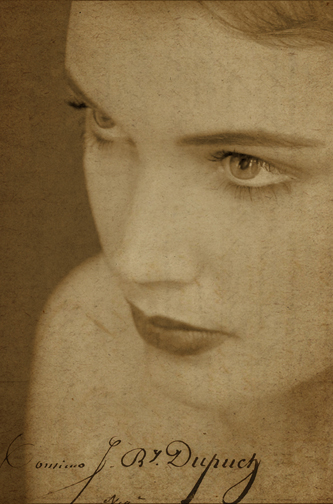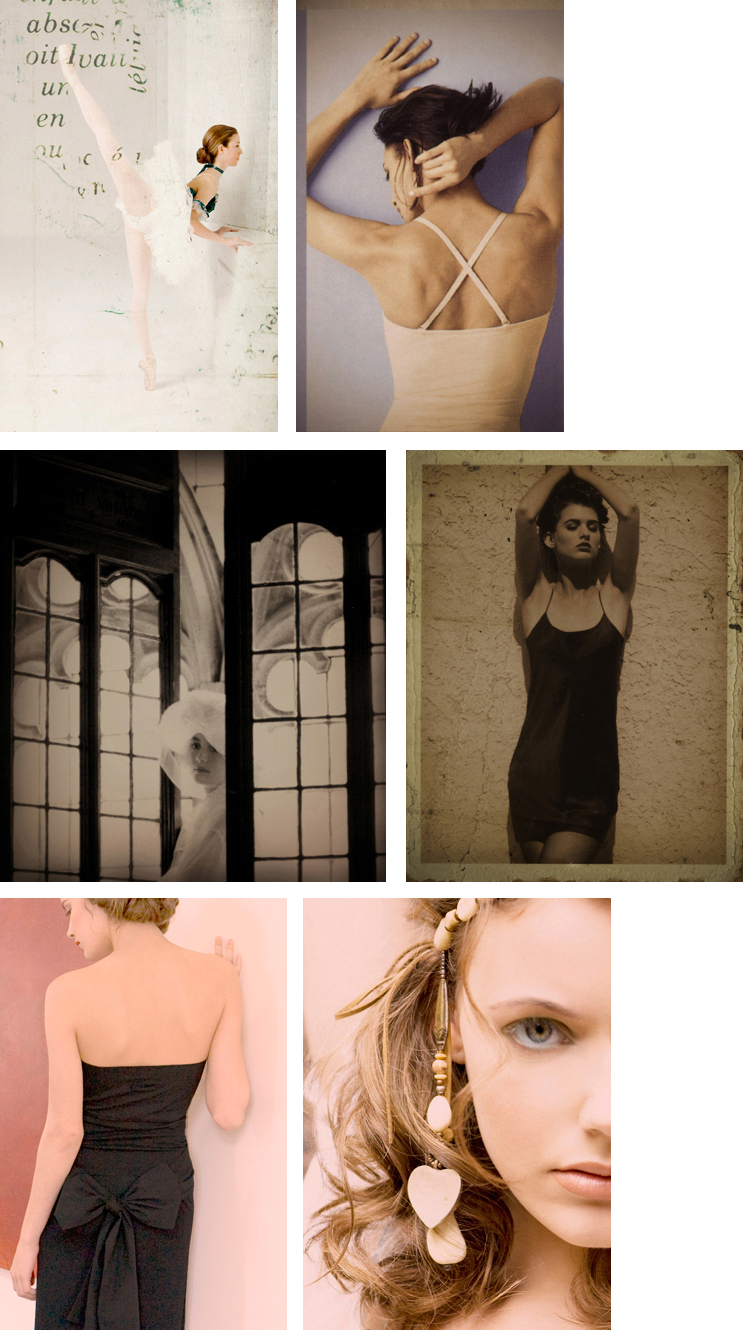 **COMMENTS ARE MODERATED**
10/03/09
I just can't help myself sometimes!
My youngest son is in 7th grade this year,
and this is the year that many of his friends are
celebrating their Bar and Bat Mitzvah's.
Couldn't I just buy a a card to give to these kids
with a check inside? Of course not!
Instead I found this amazing scan of a cancelled
letter from Tel Aviv that is dated 1949.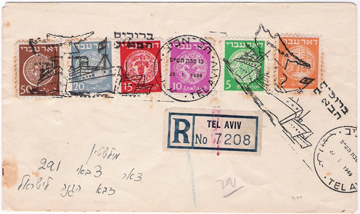 I added text with two fonts, JaneAusten & Saeculum,
printed it out on a mat finish paper, soaked the whole thing in coffee,
and turned it into an envelope.
Voila! The finished piece below!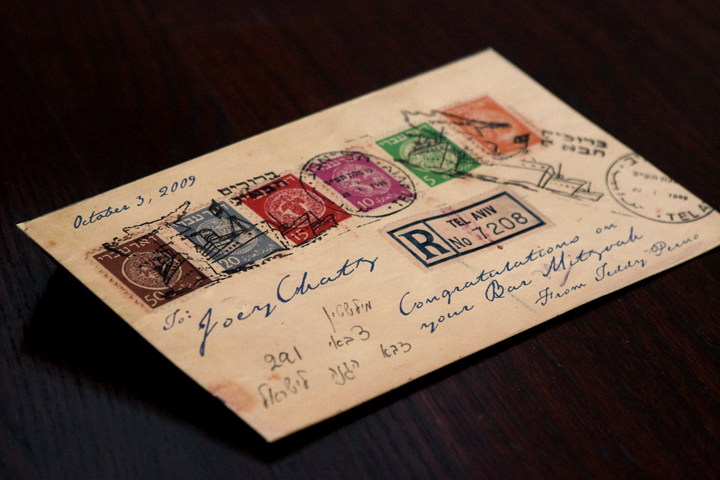 **COMMENTS ARE MODERATED**
09/10/09
The boys started back to school today, which in my mind makes it officially the end of summer.
One of the places where we can escape the city is in South Haven,
so I am posting some photo reminders for myself to sidestep winter when it comes, and for you to enjoy!



**COMMENTS ARE MODERATED**
08/28/09
Years ago I did a shoot for Vidal Sassoon.
Before I could work for them, they insisted that I have my hair cut by them so that I would understand the Sassoon philosophy.
Ah well, you do what you have to do!
The lead stylist in America cut my hair,
and it was truly the most amazing haircut that I have ever had………until now.
I don't express my creative side through trend-setting hair,
I don't have any body piercings or tattos.
I just want a beautifully cut, easy to style haircut.
During a recent shoot, the great hair and make-up artist Cathleen Healy, who's hair is always enviable, set up an appointment for me with her stylist Michael Jacobson, of Michael and Michael Salon.
Michael Jacobson is the owner/stylist, and partner Michael Crowley commands the business end.
While the VS salons leaned towards stark,
the Michael and Michael salon is warm, welcoming and beautiful.
And the light, oh the light in the salon, I could just move right in!
The haircut you may ask? Beyond what I could have hoped for.
Michael and I talked about shooting together,
and below are a handful of some of the photos from our first session.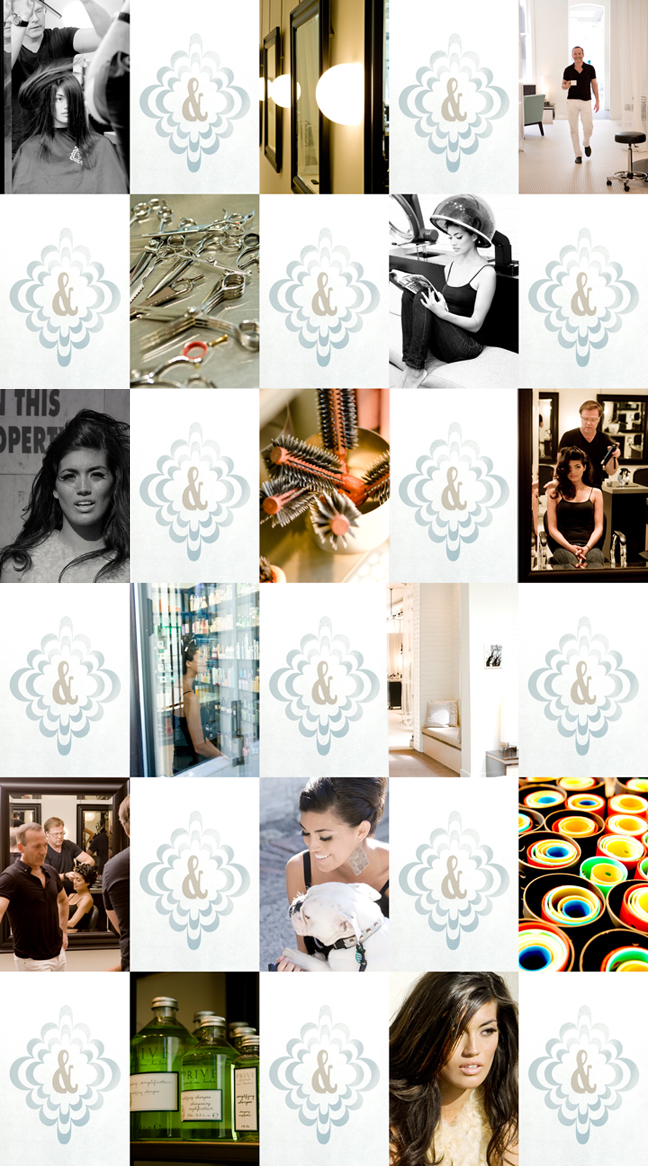 **COMMENTS ARE MODERATED**
07/30/09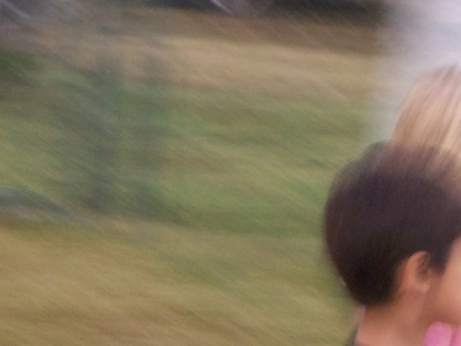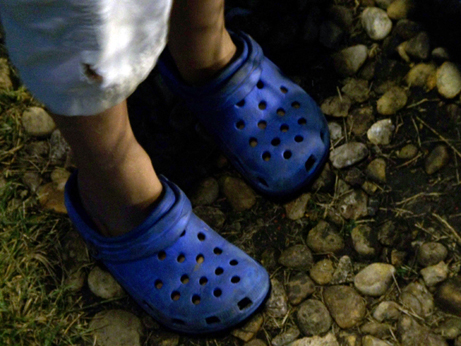 **COMMENTS ARE MODERATED**
07/20/09
This may be a little off subject,
but can we please talk about how fabulous the shoes are this season?
Better yet, let's let the shoes speak for themselves!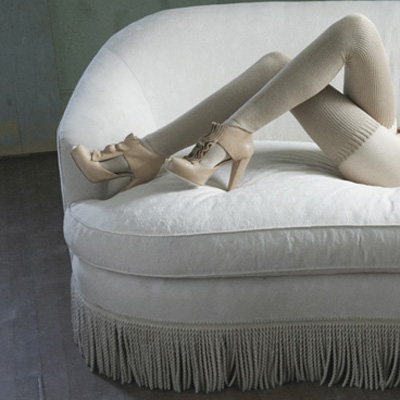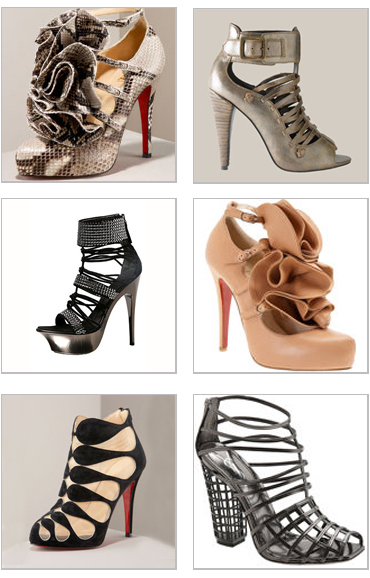 Must add one more pair……As Rachel Zoe would say, "I die"!!!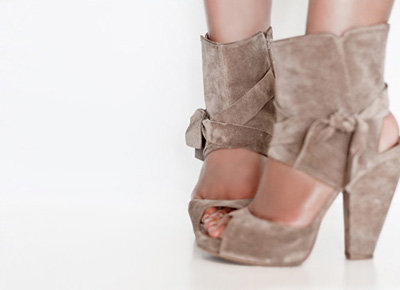 **COMMENTS ARE MODERATED**
07/04/09
**COMMENTS ARE MODERATED**
06/12/09
I'm going to attempt to post a "Photo of the Day", on Twitter
I may even have something interesting to say!
You can follow me at the link below.

**COMMENTS ARE MODERATED**
03/18/09
My grandfather once said to me,
"Dream of birthday cakes and ballerinas."
Loving both, it stuck with me.
Below is the video that I put together from footage that I shot
during our shoot last week.



**COMMENTS ARE MODERATED**
http://ginauhlmann.com/Revolution1/Revolution1.mov 42253033 video/quicktime, http://ginauhlmann.com/Revolution1/Revolution1poster.mov 101800 video/quicktime
02/25/09
Only three more days left of February!
Normally I can find some joy just about anywhere,
but in February, I sometimes have to go looking for it.
Usually it has me searching for light.
A trip to the Conservatory, which is filled with flowers, light AND oxygen, usually does the trick.
When push comes to shove, there is always the beautiful light
that comes through my kitchen windows in the morning.
If there is a flower in the house, I find myself grabbing my camera,
and precariously balancing vases, vessels, or bowls on the two-inch ledge before I even realize what I am doing!
As the song goes;
"Silver-white winters that melt into springs"
BRING IT ON!
**COMMENTS ARE MODERATED**
02/23/09
We all have our own beliefs about where creativity comes from.
I have always felt that in my brightest moments, anything inspired had very little to do with me.
It has always felt that the more I can let go, the more able I am to allow "something else" to take hold.
Do I completely understand this? No.
Do I accept and trust this? Absolutely!
The above is just a preface to what I am posting below.
It is an excerpt from Elizabeth Gilbert's musings and research on creativity.
I have to admit that I haven't read her book, Eat, Pray, Love,
but I highly recommend watching the entire 20 minute video.
The link is posted at the bottom.
Elizabeth Gilbert talks about a meeting with the US poet Ruth Stone.
"I had this experience recently where I met the extraordinary
American poet Ruth Stone who is now in her 90s, but she's been a poet her entire life.
She told me that when she was growing up in rural Virginia, she would be out working in the field, and she would feel and hear a poem coming at her from over the landscape. She said it was like a thunderous train of air, and it would come barreling down at her over the landscape. When she felt it coming, because it would shake the earth under her feet, she knew that she had only one thing to do at that point, in her words, was to run like hell. She would run like hell to the house, and she'd be getting chased by this poem, and the whole deal was that she had to get to a piece of paper and pencil fast enough so that when it thundered through her, she could collect it and grab it on the page.
Other times she wouldn't be fast enough. So she'd be running and running and running, and she wouldn't get to the house, and the poem would barrel through her, and she said that she would miss it, and the poem would continue across the landscape looking, as she put it, for another poet.
Then there were the times where, this is the piece that I never forgot, there were moments where she would almost miss it, and she's running into the house and she's looking for the paper, and the poem passes through her, and she grabs a pencil just as it's going through her. Then she said she would reach out with her other hand and she would catch it, She would catch the poem by it's tail and she would pull it backwards into her body as she was transcribing on the page, and in these instances the poem would come up on the page perfect and intact to the word, but backwards from the last word to the first".
http://www.ted.com/talks/elizabeth_gilbert_on_genius.html
**COMMENTS ARE MODERATED**
02/10/09
Henri Cartier-Bresson's, "The Decisive Moment" has always influenced my style of photography.
It is a snap shot, voyeuristic image of a simple, but somehow glorified world.
What appeals most to me about this style, is that something unspectacular may have happened right before, and may again be pedestrian right after, but at the millisecond the shutter is released, a captivating moment is caught.  
However, what if the image is not just an instant frozen in time?
What if everything leading up to, and continuing after, is just as mesmerizing?
How can a still photograph of a dancer ever hope to tell the story of the entire dance,
or show the nuance that led to a kiss?
This is where film and video have always appealed to me,
where I have always felt the whole story of a moment could be told.
With the advent of digital camcorders, and countless digital editing programs,
it is now possible to work in film without going to film school, and investing in massive
amounts of equipment.  I find that more and more I have been thinking
about the movement in the moments.
I am certainly just a freshman in this world of filmmaking, but am committed to continuing my studies!
Below is the ending of the montage that I did for my son's 8th grade class graduation.
I used a medium-end consumer digital video camera, I can't wait to use a higher-end camera like the big boys!
**COMMENTS ARE MODERATED**
http://ginauhlmann.com/video/FWP1.mov 99430527 video/quicktime